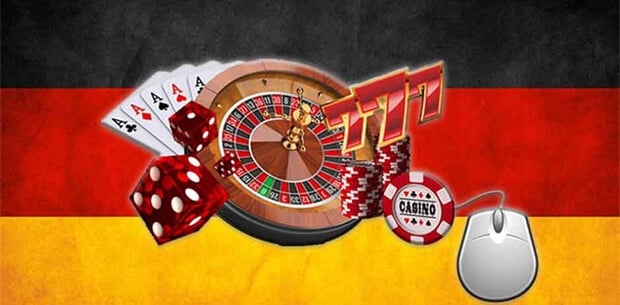 Germany to discuss allowing online casinos

Jonas Riis Vestergaard

Published 04/01-2020
What a lot of countries have discovered in recent times is that online casinos can be quite dangerous when not in the right hands.
With online gambling being extremely popular, there are a lot of illegal casinos that pop up in regions that do not allow legal online gambling.
New rules to be in force
In Germany this has been discussed more frequently in recent times. A research agency dedicated to gambling in the country have recently announced a number of reports that they feel will change betting in the country for the better. The report was sent to German higher ups in time for legislation to be put in place early next year.
This comes after the people in Germany were surveyed during 2019 and it found that the majority of them wanted gambling laws to be relaxed. One of the big problems that people had was that the lack of legal gambling options meant that illegal gambling sites were thriving. It meant that no tax money was coming in through this and the country was suffering as a result.
The taxes brought in by brick and mortar casinos during 2018 was set at more than €300 million. This came from almost €700 million in revenue. At the same time, illegal online casinos brought in almost €2 billion in revenue. This would be a tax return of more than €900 million. Something that many people feel works out as a net loss for the country as this tax wasn't paid.
What is also causing issues is the way that brick and mortar and online casinos are treated differently. Online casinos are not able to be prosecuted by the law, this is due to the current gambling legislations not covering them. Brick and mortar casinos do not have this leniency, so are punished much more harshly. The report from the research agency believes that new laws should be put in place to offer a level playing field to online and brick and mortar casinos.
The expectation of change
While some of the changes suggested are quite harsh, there are also some suggestions of leniency in the laws. For example, playing at an online casino is currently illegal. The report suggests that it should be made legal for players to play at an online casino.
If it's made legal then it would allow an official regulator to be put in place. This would mean that it would be a lot easier to make sure the casinos are acting ethically as well as ensuring the right amount of tax is being paid.
It would also allow for social responsibility to be added to online casinos. Currently players aren't able to self exclude or access any support if they have a gambling problem. This means that the illegal casinos are able to take advantage of them for their own gain.
In one shock the report also suggested that Poker should remain illegal. It feels that although online gambling should be made legal, Poker is a game that has far too many weak points in terms of tackling fraud.
The report suggests that the changes be made as soon as possible and a German regulator be set up to handle the new business. It also believes that gambling advertising should be made illegal as soon as online casinos are legalised.