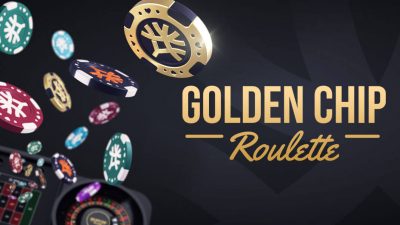 Golden Chip Roulette Launched by Yggdrasil Gaming Limited

Mathias Jensen

Published 20/10-2019
Shortly after launching the Safari Nights video slot, the Malta-based iGaming developer, Yggdrasil Gaming Limited, has announced another release. This time the Cherry AB subsidiary is focusing on the table games market with Golden Chip Roulette.
The brand used an official press release to announce this game and describe its features. A representative called it a "game-changing twist" on a well-known and much-loved game, one designed to keep even the more hardened of Roulette fans "on the edge of their seat".
Yggdrasil, based in a popular suburb of Sliema, Malta, has a large following and has created a number of well-received video slots and table games over the years. Golden Chip Roulette will no doubt generate a lot of interest as soon as it drops.
The Features
According to a spokesperson for Yggdrasil, Golden Chip Roulette offers a wealth of "innovative" and "thrilling" features. One of these is the ability to pinch-to-zoom, giving players a closer perspective, which is ideal when playing on smaller screens.
Golden Chip Roulette also features a range of multipliers, and unlike other Roulette games, where win sizes are limited to around 36x, it's possible to win as much as 500x on Golden Chip Roulette. This comes courtesy of an inner wheel, which adds more depth to this historic casino game and ensures it appeals more to jackpot-seekers.
Elegance Defined
The aforementioned press release said that Golden Chip Roulette was perfect for the "refined" player who wanted to keep things "classy". Golden Chip Roulette harks back to the early days of Roulette and to the physical wheels found in premium land-based casinos the world over.
Roulette is an elegant game that reeks of opulence and class, and that's something that Golden Chip Roulette has managed to capture perfectly. This is helped by the addition of a "luxurious backdrop" and a soundtrack of smooth jazz. You'll feel like you just stepped into an upmarket casino, and that is clearly the goal.
The spokesperson went on to say that Golden Chip Roulette was Yggdrasil's first venture into the world of Roulette, one that will be added to their growing range of innovative table games. Golden Chip Roulette is packed with engaging features and offers an advanced user experience that can be played on a host of platforms and across all major devices.