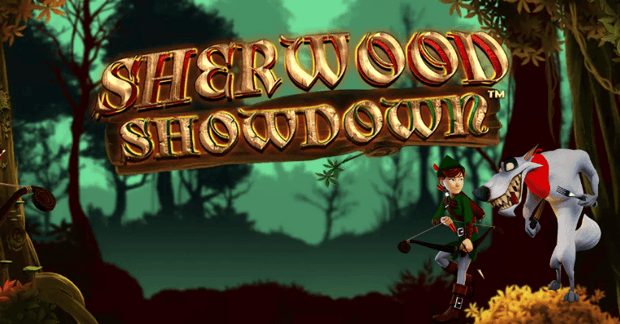 Greentube create a new Robin Hood title, Sherwood Showdown

Jonas Riis Vestergaard

Published 24/11-2019
Greentube are taking people back to the adventures of Robin Hood with their newest video slot, Sherwood Showdown. It will see players mix and mingle with lots of different characters from the world of Robin Hood. It also includes as many as six different ways for the reels to be modified and plenty of extra features on top of that too.
Game details
Sherwood Showdown is a standard video slot that offers players 20 ways to win. As the reels spin there are six ways that the reels can be changed during the spins. The first is the horn blower. This will see the chance for a win to be created from a losing spin.
Another modifier is the fox runner. This is another modifier that activates when a losing spin happens. It will give players an instant winning spin. On top of this if scatter symbols land on the odd numbered reels then more winning spins can be awarded.
The final modifiers can offer players anything from more symbols being added to the reels to a 20 times multiplier being applied to wins. It really does offer a lot of random activations that makes every spin an exciting one.
Even more features
Bonus spins are another feature that is prominent with Sherwood Showdown. Whenever the scatter lands on the three odd numbered reels then a bonus spins mode will be activated. There are different rewards available depending on the type of spins that are given out.
The five types of spins give players a range of different rewards. This usually means multipliers that are applied to wins will increase as you get better versions of the spins. Up to a 5 times multiplier can be applied to all wins in this mode.
Even more new titles being released
This latest release is just the tip of the iceberg for the run up to the end of 2019 with Greentube. They have been working their fingers to the bone recently with plenty of new releases as well as signing new deals. This is expected to set them up for a big 2020 as they look to add to their portfolio even more and sign even more deals.
This is all aimed at helping the company to grow at a faster rate than they managed during 2019 and push forward with their plans to increase market share.