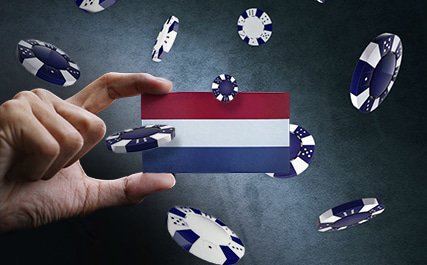 How to Find Top Dutch Online Casinos

Mathias Jensen

Published 06/12-2019
Even though there are so many international casinos that accept players from every part of the world, so many people still prefer the so-called localized experience.
In this guide, you will discover several ways you can use to find top Dutch online casinos that offer a localized experience to Dutch players.
Site Translated Into Dutch
A site translated into Dutch makes Dutch players' lives much easier. Moreover, it makes playing more fun. The main purpose of online casinos is to help you have fun during your free time, but if you need to translate every word from English into your native language, the fun will quickly disappear.
That's why a translated site can help Dutch players relax and focus on playing their favorite games instead of wasting their time translating everything first. Also, when the site is fully translated, that lowers the risk of making a mistake that can occur when you don't understand something.
Customer Support In Dutch
When it comes to understanding a term or solving a problem, we can all agree that's much easier in one's mother tongue. Additionally, when we face a problem online, the most common solution is to contact the customer team and explain the problem.
This can sometimes be quite difficult, especially when you need to do it in a foreign language. That's why all the best Dutch online casinos that offer customer support in the local language are so convenient. You can present your problem in your own words and rest assured that the other side will give you a solution you will understand and follow easily.
Local Banking Options
Almost every online casino nowadays offers international payment methods used everywhere in the world. However, since these sometimes include extra fees that no one likes to pay, people have started to use local payment methods.
When it comes to the players from the Netherlands, one such option is iDeal — an e-commerce payment system. It is good for the Dutch market because it is secure, user-friendly, and cost-efficient. It has a mobile banking app through which you can manage transactions, and it doesn't require you to share any of your credentials.
Sites Offering Newest Slots
When you are a newcomer to online casinos, everything is interesting to you. Unfortunately, for regular players, games like slots can become boring if they don't get updated from time to time.
Online casinos that target the Netherlands tend to constantly update their list of slot games by adding the latest and most interesting slots on the market.
Also, how a casino specialized for the Dutch market changes the games depends on the input of the Dutch players. In other words, the casino keeps track of what Dutch players prefer and tends to give them more of what they like.
No Deposit Bonus
It is not hard to find an online casino today, but it is a bit challenging to find a good one. Probably every casino you find will have some sort of bonus or promotion that can grant you additional money to gamble or give you something else such as free spins.
Yet, online casinos that target a specific market usually offer some special deals to players from that country. One of the most common offers is a no deposit bonus. If you are from the Netherlands, such bonuses might be the best option for you.
This is one more reason to check out Dutch oriented online casinos and use whatever benefits they offer to local players.