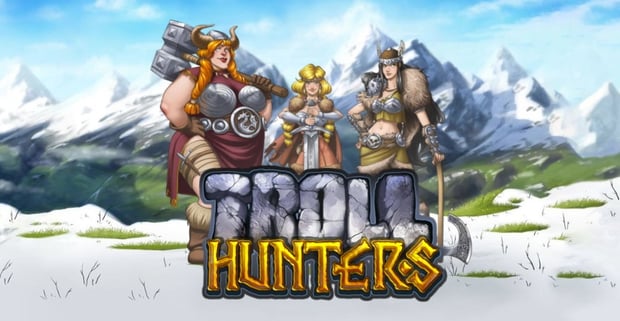 Hunting for Trolls with Kindred Group and Play'n GO

Mathias Jensen

Published 12/10-2019
Kindred Group, an iGaming giant that owns several major gambling websites, has just partnered with the Play'n GO development studio for an exclusive launch of Troll Hunters 2. This is the sequel to a game that they first launched back in 2013, one that proved to be a big hit.
A representative of the Kindred Group announced that their goal was to improve the quality of their exclusive games, adding that this deal would help them to do just that. It's a deal that both parties expect to be productive, one they think will lead to many more games and many more successes.
New Initiatives
Kindred Group have been working hard to improve their offerings in recent months and to ensure they stay on the good side of all the regulators they work with. One of the key moves in this plan involved the extension of their responsible gaming program. They are working with football clubs across the United Kingdom to ensure that language related to responsible gambling can be heard throughout football games in the 2019/20 season.
Whenever 32Red, a Kindred Group brand, gets a mention, it will shortly be followed by advice relating to responsible gambling. This initiative will also be implemented into their online advertisements and will play a major role in social media campaigns, email marketing, and more.
A spokesperson for Kindred Group commented on this new initiative to note that their LED boards have already been implemented and noticed by fans, adding that it was a big step forward for them.
Their goal, and the goal of the regulators is not to remove the gambling industry from the public spotlight, as that would be seriously detrimental to them and would also impact on the amount of money that football teams and players earn through sponsorships. Instead, they want to increase awareness of problem gambling issues, ensure that underage players are not able to gamble, and get help for anyone who has an issue.
Play'n GO Games
In addition to their recent work on Troll Hunters 2, Play'n GO have released the Inferno Joker and Mission Cash slots. The latter of these video slots has attracted the most attention and praise, adopting a 1960s spy theme reminiscent of an early James bond film, with 5-reels, 20-paylines, and a whole host of features.