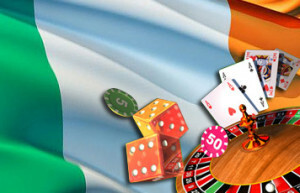 Ireland to impose new regulations on gambling

Osama

Published 23/03-2018
A proposed bill to create a national gambling control office is currently being heavily debated in Ireland. The proposed bill is put forward by the Irish Republican party and it is seen as a potential solution to the increasing numbers of problem gamblers in the country, currently amounting to approximately 40.000 adults, as per the Irish Examiner.
The bill includes the creation of a national gambling control office to oversee and impose advertising restrictions within the gambling industry, where especially online gambling advertisements have been criticized for being too aggressive in their hunt for new players.
The current laws regarding live and online gambling in Ireland date back to 1956 and it is this law the politicians look to update in order to curb the gambling problem.
Tighter control over the casino and gambling advertisement
If the bill passes, the new regulatory office could be in place already from the 1st of December 2017. The goal with the suggested regulations is to crack down on especially online and mobile casino advertisements targeting under-18s, which is illegal in Ireland, and to have a regulatory body overseeing television and online banner advertisements.
Online gambling and gambling, in general, has for long been a significant problem in Ireland. The country is currently listed third on the list of countries with the biggest gambling losses per capita in the world, placed behind only Australia and Singapore, with a gambling loss of €470 per adult annually. This resulted in an overall gambling loss of €2.1 billion in 2016, as per the Irish version of The Journal, and is feared and expected to increase once the final numbers for live and online gambling losses for 2017 is published by the start of next year.
Lobbyists and market actors expected to fight back
It comes as no surprise to anyone that gambling lobbyists and different actors within the online casino industry are doing what they can to fight these suggested regulations from being imposed, especially due to the profitability within the current market conditions.
In response to these actions, Mrs. Rabbitte from the Irish Republican party said: "There has been a lot of lobbying from the industry against these measures, but we need a real response,"
"We need to have an office of gambling control in Ireland."
It looks like times are about to change for casino games operators and betting companies on the Green Island!
Free Spins No Deposit for Irish players with casinos that are trustworthy and follow the new regulations - HERE!