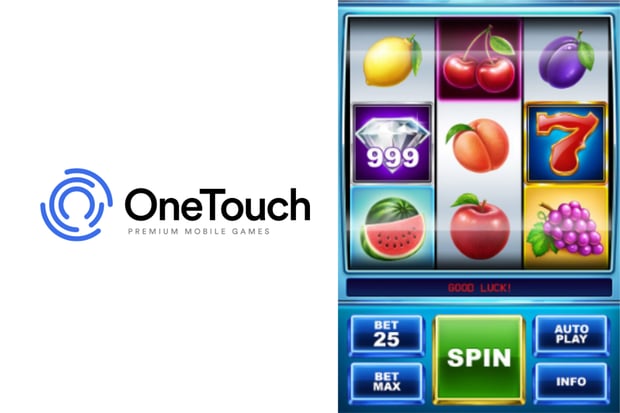 Juicy 7 unveiled by OneTouch Technology Ltd

Mathias Jensen

Published 27/11-2018
OneTouch Technology Ltd, the mobile casino games specialist, has revealed its very first video slot, Juicy 7, inspired by some industry classics.
A press release from European Gaming Media and Events has the company, based in the Isle of Man, stating that this new game will be released in December and will have "a healthy dash of nostalgia" to make the game appealing to both new and veteran slot players.
OneTouch's Matthew Rochman stated that Juicy 7 is a "throwback to the early iterations of slots but with a modern twist" that will "breathe new life into classic slots." He said that the triple reel title will have symbols including diamonds, fruits, and Lucky 7s that will take gamers on "a nostalgia-packed journey back to a time when titles were simple but seriously fun."
He went on to say: "We put a lot of effort into ensuring the classic elements of a slot or table game remain when giving them a modern-day twist and that's exactly what we have achieved with Juicy 7. Our table games have performed exceptionally over the last few years and we have received huge demand from our operator partners for slots. Juicy 7 is the ideal jump-off point and includes all the elements of what makes a great classic slot game but for a modern mobile-first audience."
The company explained that Juicy 7 will offer rewards to players who can match any three symbols across the reels, with the Lucky 7 symbol being worth most. Players who can gather nine diamond symbols will be able to access the Super Mega feature for even bigger payouts.
OneTouch stated that the game employs "intelligent UI/UX-driven designs and layouts" for the creation of online casino games that can be played in portrait mode and so work well on mobile. The company also revealed that it will be exhibiting its whole portfolio of games, including blackjack, baccarat, hold 'em poker, and sic-bo at the SiGMA 2018 show in Malta at the end of the month.