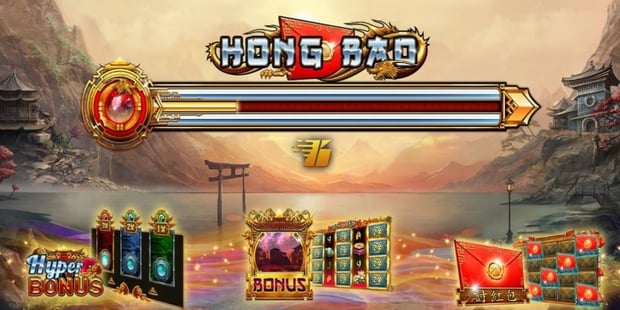 Kalamba Games Launch Brand New Slot, Hong Bao

Mathias Jensen

Published 01/04-2019
Kalamba Games has just announced the release of a brand new video slot: Hong Bao. This slots take its cue from ancient China, and from a specific tradition involving a red envelope. In Chinese culture the red envelope is a sign of fortune and good luck, and it is often filled with money and then given as a gift.
In essence, Kalamba Games are delivering a gift to players in the form of a slot machine, one that fans of Chinese culture will adore and one that will also no doubt appease players of previous Kalamba Games titles.
The Red Envelope Tradition
As mentioned above, the red envelope is a sign of good fortune in Chinese culture and is an instantly recognizable symbol throughout the country and in nearby regions. The Chinese New Year is when you often see this envelope, as this is when it's packed with cash and given as a gift, but it is also given at other times during the year.
With Hong Bao this tradition can be celebrated whenever you sit down to play. During the slot game players are tasked with collecting the red envelope, and the more of these they have the better the bonus round will be when they unlock it, with three different tiers to enter.
Hong Bao also comes with a few other features, including Walking Wilds, which is where the wild symbols move across the game screen, and the HyperBet feature, which is unique to Kalamba Games.
The co-founder of Kalamba Games called Hong Bao a "fantastic game" that had "stacks" of amazing features for players to get excited about. He also noted that players can "impact the game play in several ways", including the volatility, the different levels of bonuses, and the win potential.
All of these features are greatly appreciated by modern slot players, and Kalamba Games have worked hard to make them available on Hong Bao.
Other Top Titles
Kalamba Games have released several other big games in recent months, including Ruby Hunter, which was announced just a week ago. This video slot takes players on an adventure akin to an Indiana Jones epic, taking them on a hunt for treasure.