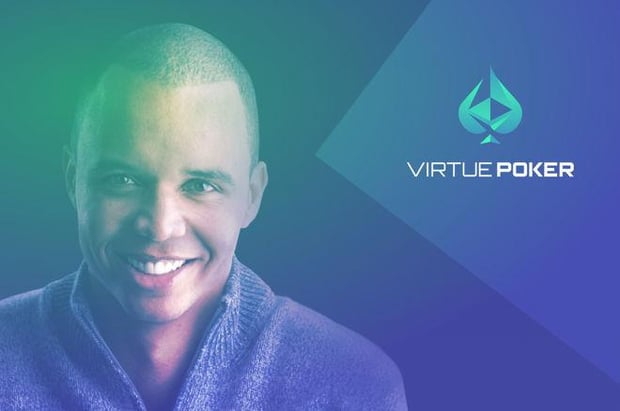 Legendary poker star Phil Ivey to become advisor for crypto poker casino

Mathias Jensen

Published 23/03-2018
Cryptocurrency seems to be on everybody's minds, as well as on all newspaper frontpages, these days and with good reason. The virtual blockchain currencies have had a massive increase in value during the last year and pros and cons on the subject has been put forward by monetary and investments experts, with a lot of them warning about a potential burst of the crypto-bubble within the near future.
The cryptocurrencies have now also entered the casino industry, with reports of crypto-based casinos as well as other prominent casinos now accepting the different currencies as payment methods.
Crypto-based poker casino start-up
The latest news from the casino industry involves legendary poker star, Phil Ivey, who has signed up with the crypto-based poker casino start up company Virtue Poker, where he will function as an advisor and assist with product development, publicity and strategic decisions.
He joins the team at Virtue Poker, which already consists of the two other poker stars Brian Rast and Dan Colman, who signed up with the poker casino start up several months ago.
Adding a poker legend like Phil Ivey, who is widely considered as one of the best poker players of all time, will help Virtue Poker boost their brand awareness and enable them to reach new markets.
Based upon the Ethereum cryptocurrency
Virtue Poker is based upon the peer-to-peer shuffling program known as Mental Poker, where players can use the popular cryptocurrency Ethereum as liquidity through a digital wallet. The site is scheduled to launch in the fall of 2018 and will feature a solution where buy-in funds are sent to an escrow account through an Ethereum smart contract. The contract is then automatically executed by the end of each poker game and relevant winnings are hereafter paid out to the players.
Here at FindFairCasinos we welcome all innovative introductions to the casino industry and we look forward to bringing more details about the Virtue Poker launch!