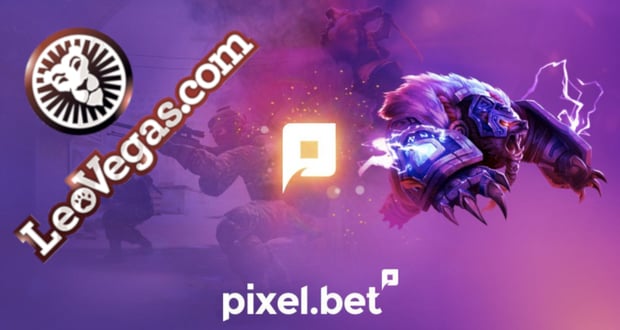 LeoVegas AB now has the controlling stake in Pixel Holding Group Limited

Mathias Jensen

Published 20/09-2018
In February the Swedish iGaming operator LeoVegas AB spent approximately $84 million to make a full acquisition of its counterpart Intellectual Property and Software Limited. The spending hasn't stopped there: LeoVegas AB recently spent just over $1.7 million to get a majority stake in Pixel Holding Group Limited.
A 51% share deal
On Thursday the Swedish operator shared more details of the operation in a press release. It explained that the purchase agreement was performed in the name of its LeoVentures Limited investment vehicle which means that it now has a 51% stake in Pixel Holding Group Limited.
Pixel.bet added to a strong portfolio
LeoVegas AB has an impressive portfolio. It is responsible for prominent casino and sportsbetting brands such as BetUK.com, SlotBoss.co.uk, LeoVegas.com, Bingos.co.uk, RoyalPanda.com, and 21.co.uk. With its latest acquisition it has now added Pixel.bet to its impressive portfolio.
"Unique insight" important part of the acquisition
Gustaf Hagman is the Chief Executive Officer at LeoVegas AB. He recently explained his belief that eSports is an "international and fast-growing area". He expanded by saying that the area is engaging "millions of viewers and players every month". He went on to explain that the majority share his company now owns in Pixel Holding Group Limited means his firm has a "unique insight into a new and fast-growing segment". Sweden and other Scandinavian countries are going to be the intial focus markets for the company.
A 'perfect match' for mobile gaming endeavors
Robin Ramm-Ericson is the Manager Director over at LeoVentures Limited and he expressed his excitement at gaining access to the "passionate team of entrepreneurs" at Pixel.bet. He believes that they will serve as "a perfect match" for the mobile gaming activities of LeoVegas AB. In a concise statement he explained that "together we will drive development for the absolute premier experience in eSports betting."