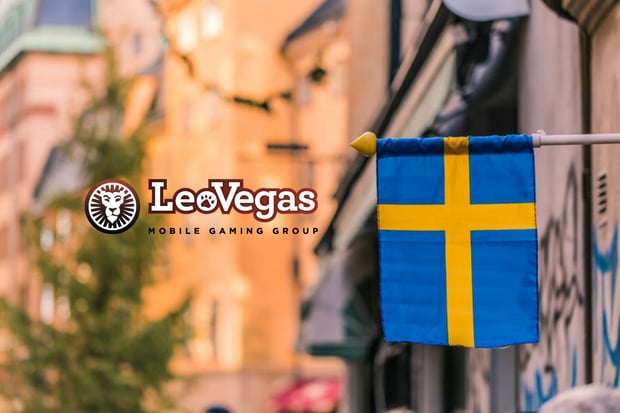 LeoVegas Becomes One of the First to Obtain a Swedish iGaming License

Mathias Jensen

Published 06/12-2018
LeoVegas Gaming Plc is a subsidiary of LeoVegas AB (publ) (LEO:STO), and it recently became one of the first companies to receive an iGaming license in Sweden. The license was granted by The Swedish Gambling Authority and allows the provider to operate both online betting and gaming services in the country.
The approval comes after a new Gambling Act (SFS 2018:1138) was passed by the Riksdag (the Swedish Parliament) on June 7. This new act will see Sweden open up a new and re-regulated gambling market that becomes active from the first day of 2019. The new act means that only licensed companies can offer gambling services.
Gustaf Hagman is the Chief Executive Officer and co-founder of the LeoVegas Group and shared the following message:
"Finally – we have been waiting for this day for a long time and is a milestone in LeoVegas history! We have worked hard with the extensive application process and I am very proud of our work. LeoVegas currently has gaming licenses in several countries and has thus broad experience operating in a regulated environment."
An Important Part of LeoVegas
Expanding upon his statement, Hagman went into further depth about its activities in Sweden:
"In recent years we have invested substantially in responsible gaming and LeoSafePlay, an area that will continue to make up a fundamental part of our operations. Being among the first operators to receive a gambling licence is a quality seal and affirms LeoVegas as a leading, long-term and serious actor in the industry. LeoVegas is the most well-known online casino brand in Sweden.[1] We believe we offer the best mobile gaming experience. This combination is hard to beat and gives us a strong position in our home market where we continue to grow."
Expansion into New Markets
This recent move represents LeoVegas executing on its strategy to expand into newly regulated markets. The publicly listed firm currently generates an estimated 35 percent of revenue from regulated markets (Q3 2018) and hopes that its new iGaming license in Sweden will see that statistics almost double to 60 percent.
This is because Sweden is an incredibly important market and securing this license is an important step in helping LeoVegas to secure its target of at least EUR 600m in revenue and EBITDA of at least EUR 100m by 2020.
Regulatory items
The new Gambling Act will have a range of impacts upon the iGaming industry, including:
• Dividing the gambling market into three distinct parts. One part will cover online gambling and betting while a second will cover lotteries and land-based bingo which has a public benefit, while the final will be those activities controlled by the Swedish state such as token machines and land-based casinos;
• Ensuring that gambling operators with a license understand the duty of care they have to protect players from excessive gambling;
• Stopping license holders from offering bonuses except for the first gambling occasion;
• Ensuring that gambling which benefits the public is free from tax, while licensed operators who profit from gambling must pay a tax of 18 per cent on the profits they make.
A Mobile-First Approach
LeoVegas was established in 2012 and in the time since it has grown to become the fastest-growing mobile gaming company. A strong mobile-first approach helped to secure this significant achievement and the receipt of its Swedish license – which it applied for in August this year – will see the company go from strength to strength.