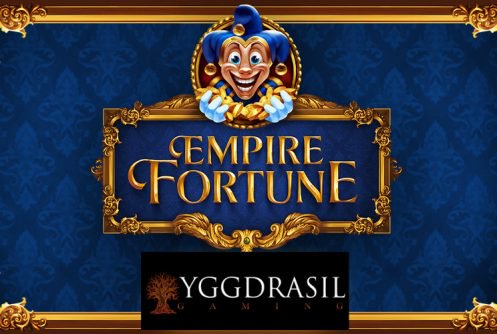 Life-Changing Progressive Jackpot Awarded by "Empire Fortune" Video Slot

Mathias Jensen

Published 12/12-2018
A Swedish player has gotten their festive season off to the perfect start with a €2.2 million ($2.5 million) cash jackpot win on Bethard.com! The player was enjoying a game of "Empire Fortune" from the video slot developer Yggdrasil Gaming Limited when they unlocked the huge progressive jackpot.
A Mobile Win
Yggdrasil Gaming Limited communicated details about the win in an official press release. The win – which was worth an amazing €2,253,040 ($2,543,389) – was secured on Thursday using a mobile device. The video slot is a five-reel and 20-payline game, and the lucky player placed a bet of just €4 ($4.51).
Lots of Wins
Cherry AB is the parent company of Yggdrasil and it explained that this monumental win comes just under two weeks after LeoVegas.com dished out a tasty prize of €7,832,262 ($8,833,383) through its "Joker Million" game. This takes the total of prizes distributed after 2015 to over €29 million ($32 million).
An Incredible Result
Fredrik Elmqvist is the Chief Executive Officer at Yggdrasil Gaming Limited and he used a statement to go into even more depth about the win. He explained that "Empire Fortune" first hit the web in October 2016 and its unique wheel feature is an important part of offering amazing prizes.
In a full statement, he said:
"To see a second jackpot won less than two weeks after our prior jackpot was awarded is absolutely mind-blowing. This means that a massive €10 million ($11.2 million) has been won in 13 days and that two very lucky players are going to have the best Christmas ever. As proven, with so many operators signed up, the jackpot grows quickly and I am excited to see the next lucky winner very soon."
The Power of Progressive Jackpots
The Bethard Group Limited is responsible for operating Bethard.com. It is based in Malta and Adam Vella, its Head of Product, believes the win represents "a real boost" because it shows "the power of such high-quality progressive jackpots and the excitement they create."
He said:
"I want to extend my huge congratulations to the winner and wish a very Merry Christmas on behalf of everyone at Bethard.com."