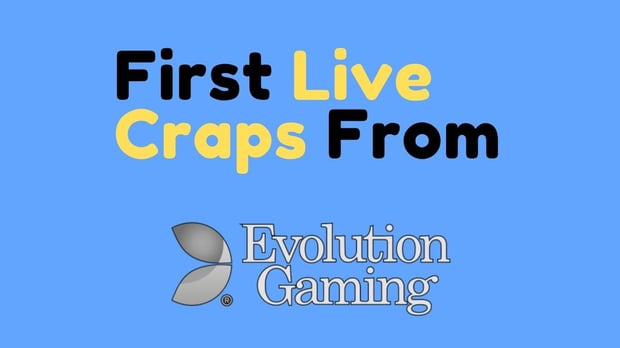 LIVE CRAPS COMES TO LIVE DEALERS FROM EVOLUTION GAMING

Published 27/11-2020
The world's top live dealer casino game developer has revealed that it is breaking new ground, yet again. Evolution Gaming has announced that it will be launching a live dealer Craps game in the very near future.
This new game will feature everything that seasoned Craps players expect, while also using innovative and state of the art technology to provide it to online casino players. It means that there will be a range of features as well as some handy information to make sure that new players get a gentle welcome to the game.
The CPO of Evolution commented that he believes this gives Evolution a big advantage over its competitors. Because it's the final game needed to complete the classic casino lineup in the Evolution games roster, this ensures that Evolution is truly a market leader. It's not just about being the first either, Evolution has worked hard to make sure that this version of the game is the best too. It's slick and well designed and gives players a massive amount of potential.
Because Evolution is expecting to attract new players to this game, it has worked hard to create a tutorial mode for new players. This will help them get into the game, which can be complicated to new players. It's a game that has been asked for many times over the years so by creating this high-quality version of the game Evolution Gaming has given the customers what they want.
This new title will be a first-person game. This means that it will truly immerse the player in the game and give them the opportunity to feel like they are really there.
Sign up to one of our FindFairCasinos recommended casinos: