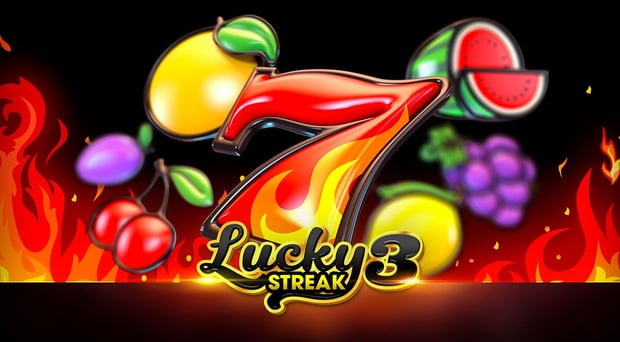 Lucky Streak 3 Slot Launched by Endorphina

Mathias Jensen

Published 11/03-2019
The Czech-based Endorphina Limited has just announced the release of another video slot, a mobile friendly game by the name of Lucky Streak 3 that will add to their rapidly expanding collection and make them even more of an appealing prospect for casinos and players everywhere.
What to Expect
Endorphina Limited announced the launch of Lucky Streak 3 via a press release. The slot, they stated, will come loaded with 20-paylines and will use a theme based around flames and fruit. An odd combination, you could say, but Endorphina Limited are nothing if not original and fans will no doubt be happy to see another quirky addition to their growing portfolio.
Lucky Streak 3 means that Endorphina Limited now have over 60 individual video slots on their roster, many of which make use of medium-range volatility and traditional gameplay elements to offer an experience that players are familiar with.
Lucky Streak 3 is designed to be easy to play, ensuring it can be enjoyed by everyone, regardless of their experience with online slots. It utilizes an old-school vibe in combination with a polished aesthetic and reels that move quickly.
More to Come
Endorphina Limited anticipate a big reception for Lucky Streak 3 and have also noted that many more slots will follow this one. Lucky Streak 3 completes a trilogy that has proven to be one of their most popular series, so maybe we'll see more sequels and trilogies for their other popular casino game titles in the coming months. Maybe they will create something new.
Whatever happens, it's fair to say that this could be a big year for the brand and for their partners.