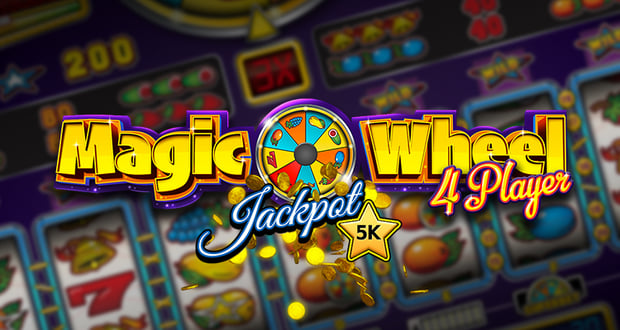 Magic Wheel 4 Player launched by Stakelogic

Mathias Jensen

Published 04/02-2019
Top developer Stakelogic has premiered a one-of-a-kind new offering – Magic Wheel 4 Player – which, as the name suggests, gives players the option of a whopping four gaming modes to enhance and personalize their online experience. On top of that, they can spin the magic wheel to place a super bet and boost winnings with a guaranteed mystery prize. And that's not all the multiplication on offer because a mystery multiplier will then multiply the mystery prize. Payouts also come from the traditional method of finding special symbols in the shape of a star, which also help to line up prize-triggering combinations.
In fact, Magic Wheel 4 Player offers five gaming modes: the first has four reels with ten win lines and a minimum wager of one coin, while the second bumps the reels up to five, the win lines to ten, and the minimum wager to two coins. The next takes things up another level, with six reels, twenty win lines and a minimum of three coins, while the one after that, Game 4, puts together all the first three games, with seven reels, a staggering 25 win lines and a minimum bet of four coins. The final game brings all the first four together plus throws in a SUPERBET for good measure, and requires a minimum eight coin bet.
Stakelogic's latest offering also offers a progressive jackpot with both minimum and maximum payout guaranteed, and which all wagers feed into. Players placing higher wagers increase their chance of winning the progressive increase on offer.
Play Stakelogic games here: