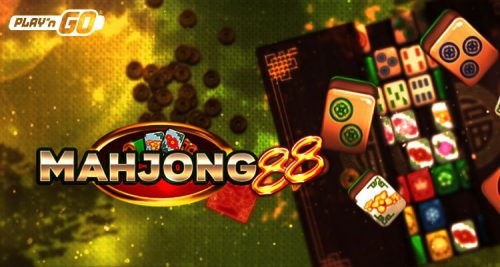 Mahjong 88 Slot Launched by Play'n GO

Mathias Jensen

Published 10/05-2019
A few short days after launching the video slot Contact, Play'n GO are at it again and have just added another top title to their roster. This new casino game, Mahjong 88, is based on the historic parlor game and includes a unique design as well as a few exciting features.
Chinese Invention
Mahjong 88 was announced via a recent press release in which Play'n GO noted that it would be based on the parlor game of the same name, one that was played as far back as the 1800s and was invented by the Chinese.
Mahjong 88 is played on a unique 8x8 grid that crams plenty of excitement and variety onto a single screen, and it offers players the chance to win up to 500x their stake by matching titles in classic Mahjong style.
Mahjong 88 is a mobile friendly title and takes place against a green backdrop littered with numerous titles. These titles include many low-paying ones as well as a few high paying ones, which standout more than the others. There are also some even bigger wins to be secured by players who stack-up the Seasonal Wilds.
The Twist
Mahjong 88 adds a unique twist to the standard reel-based setup, bringing events of this classic Chinese game into it while retaining most of what makes video slots so exciting. It also features a high Return to Player (RTP) of 96.62%, which is bolstered by the addition of a special bonus icon.
A spokesperson for Play'n GO remarked on the release of Mahjong 88 by saying that it combined a "classic pastime" with "modern entertainment" and would appeal to players of all levels and budgets. They added that the entire team were very proud of what they have created and looked forward to seeing how it was received.