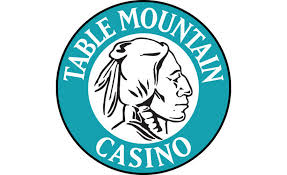 Massive Cash Jackpot Paid by Table Mountain Casino

Mathias Jensen

Published 12/09-2018
A lady from Fresno changed her life recently as she became the latest winner of the Massive Cash Jackpot at Table Mountain Casino.
The lady is a Player's Club Member. She regularly plays on the penny FuXuan slot machines from Everi and was enjoying a casual game before her life changed forever. The machine stopped and the Massive Cash Jackpot Winner message was displayed on the machine.
The winner loves to play and just "have fun" at her favorite casino in Friant, California. The jackpot that she won had climbed steadily from $50,000 to a gigantic $95,360.42 at the moment she hit the jackpot. This jackpot is completely random and is guaranteed to hit anywhere between $50,000 and $150,000. It is only found in Central California's Table Mountain Casino.
From the second that the machine hits, the Massive Cash Jackpot begins its ascent once more. The triggering of the jackpot does not depend on a winning combination – to be in with a chance to win players just need to have their Table Mountain Casino Player's Club Card inserted into the machine as they play.
Warm Service and Big Wins
The casino is a land-based facility that is renowned throughout California as providing very warm service and the potential for big wins. In fact many lucky players win millions of dollars in jackpot winnings each month according to the news release discussing the win. In fact, players at the Friant Casino banked a collective 13 million dollars in July alone. We are sure that with the big wins this month that number will be beaten soon!
Upcoming Offers
The Jammin' Jeep Giveaway is here. From August 31 to September 27 the draw will run every Thursday from 5pm to 9pm. Entries – and the potential to win a new Jeep Cherokee – can be collected by Club members every day.
The casino also offers Play, Spin, and Win specials on Tuesday and Thursday as well as Club 55+ Wednesday specials.
Plans for Expansion
Table Mountain Rancheria is the operator and owner of the casino, and it's located around fifteen minutes from Fresno and Clovis. The company announced earlier this year that after 31 years the casino is going to be updated. The space will almost double and the project will also include a 110,000 square foot gaming floor and a luxurious 14-story hotel.
The casino in its current state features more than 2,000 slots, 10 smoke-free poker tables, 40 table games, a 700-seat bingo hall, three dining establishments which includes a full buffet. Across the street players can find the 140-acre Eagle Springs Golf & Country Club which has its own pro shop and café.