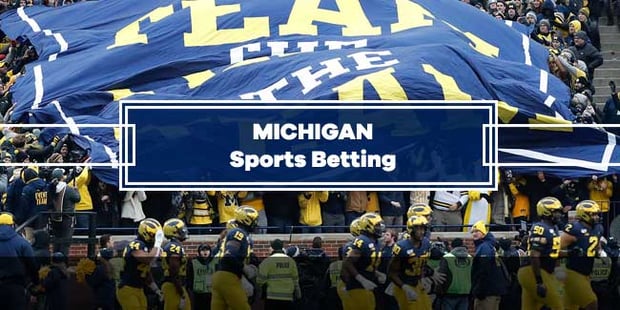 Michigan gets new sports betting legislation

Jonas Riis Vestergaard

Published 25/12-2019
In Michigan casinos have been pushing for the legalisation of sports betting for a while now. This week it finally came to pass when the House of Representatives passed legislation that will see sports betting legalisation become a reality in the near future.
A newspaper in Detroit said that a large margin was in favour of the bill. This means that there will be a ballot for it to be passed. This will be by the State Senate, so it could go differently, but with the demand for sports betting in place it's unlikely.
Sports betting wanted in Detroit
The Detroit newspaper also claimed that once the bill was passed by the State Senate then all of the casinos in Michigan would be able to apply for a regulatory license that would allow them to host a sportsbook. There would be a tax in place for casinos run by Native American tribes set at just under 9%. Other casinos would have a tax of 12% put in place.
Going forward for iGaming
The reports of the legislation also said that there would be movements in place to start a different tax system. This would see tiers put in place where taxes would begin just below the 5% rate and ending up just below the 25% rate. Detroit casinos would be subject to a slightly higher tax rate because of the increased local tax duty.
Increased bonuses
The Detroit newspaper also had more information about what the legislation would demand. It said that the regulations surrounding casino ownership would be relaxed somewhat. This means that there would be fewer background checks in place and the current quarterly audit would be changed to an annual one. It's also expected to remove restrictions on people with a criminal record owning a casino licence.
More issues arising
Reports came in that this latest legislation is the second time that sports betting has had an attempt at being pushed through. Last month a new measure was rejected by the State Senate. The main reason behind this was the attempt to remove limitations on casino employees making political contributions. The people behind the legislation are hoping that this time the attempt will be a success and see sports betting legal within Michigan by early 2020.