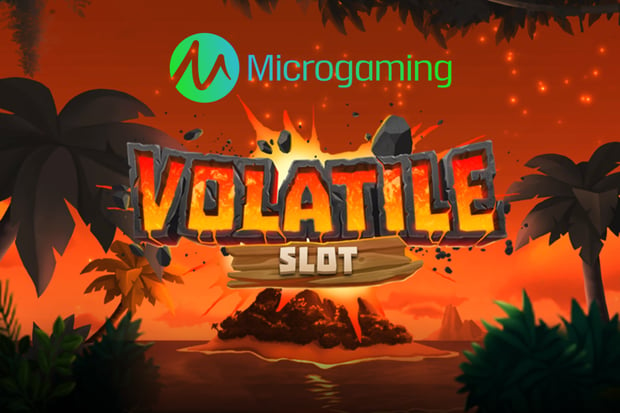 Microgaming announce Volatile Slot for release

Jonas Riis Vestergaard

Published 25/11-2019
Microgaming have set pulses racing in the iGaming industry with the announcement of their latest release. Scheduled to be released during November their newest addition to their list of top titles is called Volatile Slot.
The new title is to be created by Golden Rock Studios. This is a relatively new studio, at less than a year old, that is headed by two people with a wealth of experience in the industry. Two former high ups at William Hill have splintered in order to form their own specialist gaming studio. This new deal shows that Microgaming see the potential that is there for this studio.
The deal that has been signed between Golden Rock and Microgaming will see the new studio's titles be available through the platform that Microgaming have put together. This will further increase the substantial roster that they offer.
Game offerings
The slot will feature 10 ways to win and wins are calculated from the left to the right. It is fast paced and features a lot of different bonuses to make sure that player engagement is kept high. As is expected from the name it has a high volatility so big wins can be created.
The game features a volcano which will erupt to shoot wild symbols onto the reels. These wilds can be exploding or volcanic. This means that bonus spins can be awarded when they land as well as increased multipliers for wins.
The volcanic version of the wilds is the most interesting. This is because they can transform into the exploding version. Once this has happened it will see multipliers of up to 4 applied to any wins created using these wild symbols.
Chances for big wins
If you are lucky enough to land three of the exploding wilds on the reels then you have a chance for an incredible multiplier to be added to wins. The multipliers will multiply by each other which means that 4 x 4 x 4 can be applied to your win. This equates to a total of 64!
When players manage to activate the bonus spins it will see at least 10 spins given to the player. They also include better reels and wild symbols that are boosted even further.
The CCO for Microgaming said that they were very impressed with Golden Rock Studios so far. This first offering from them is of a high quality and with the market share that Microgaming have it should see a great deal of players the opportunity to see what they can do. They are following this up with plans for 15 other titles in the future.
High risk, high reward
The CEO of Golden Rock Studios also expressed his pleasure at having signed a deal with Microgaming. Because they are the market leader it means that they will get a large amount of exposure for their titles right away. This will give them a much better chance of success than going it alone would have. In terms of Volatile Slot they feel the potential to win up to 25,600 times your total stake value makes it one of the most enticing slots on the market right now.
The title is available to players on all platforms at any Microgaming casino.
Moving forward with Golden Rock
This extends a fast period of growth for Golden Rock. They have opened an office in Gibraltar at the end of 2018 and then followed it up with another one in London in early 2019. They are expected to continue to move forward at this pace with the new partnership with Microgaming.