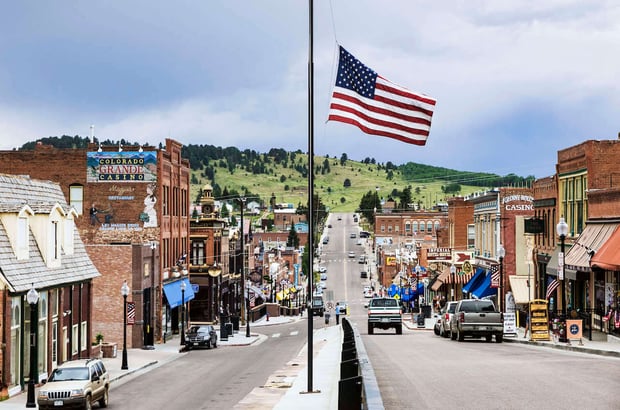 Move to Legalize Gambling in Colorado

Mathias Jensen

Published 22/04-2019
A brand new sports betting bill was introduced last week that could see sports betting become legal throughout the state, providing it takes place in licensed and regulated casinos. But before that happens, it must first be approved during an upcoming vote.
Voters will be given the chance to vote on this bill in November, after which the betting landscape in the state could change significantly. The idea behind this bill seems to be that gamblers will always find a way to place their bets, and if it's legalized, at least it can be controlled and taxed, as opposed to these gamblers utilizing non-taxable gambling sites based overseas.
The bill will allow 17 sports books to open at locations across the city, including Central City, Cripple Creek and Black Hawk. It would also allow gambling venues to apply for licenses for online and mobile sports betting.
A Growing Problem
One of the officials voting on the bill announced that people were already gambling and would continue to do so even if the bill doesn't pass, before adding that this bill would help to create a fair and controlled marketplace, while providing gamblers with more options across the state.
It could also increase tax revenue and tourist income, making Colorado a hotspot for gambling. There have been concerns that it will increase problem gambling, but this is an issue whether gambling is legal or not and at least this way it can be controlled.
Taxes
Voters will decide whether sports betting operators should be taxed at 10% or not. If so, this money will then be used to implement something known as the Colorado Water Plan, which is said to be in need of funding.
This could be a major driving force behind the passing of the bill, as there is projected to be huge amounts of tax revenue generated. The 10% tax rate is placed on net revenue, which could be in the hundreds of millions. Experts are predicting that between $5 and $20 million could be generated every single year, money that will prove essential for the implementation of the Colorado Water Plan.
Some money will also be put aside to deal with gambling addiction, preventing any issues that this bill causes and also reducing any issues caused by casino gambling and oversea's gambling. Early reports suggest that a sum of $130,000 will be put to one side to address this issue, but this may increase in the future as more sports betting operators are given licenses and more revenue is generated.
10th State
If this bill does pass then the state of Colorado will become the 10th state to legalize sports betting, as well as the first state to legalize it in 2019. The sports betting landscape is changing rapidly in the US though and we could see many more states follow suit very soon.
US attitudes towards gambling seem to be changing, and sports betting is leading the way. This pastime has been legalized throughout the developed world (including countries like Australia, Canada and the UK) for many generations and it generally doesn't cause major issues, certainly not when compared to other forms of gambling.
US state governments seem to be steadily realizing this, and now that they have the power to vote on their own gambling laws, they are beginning to make changes.