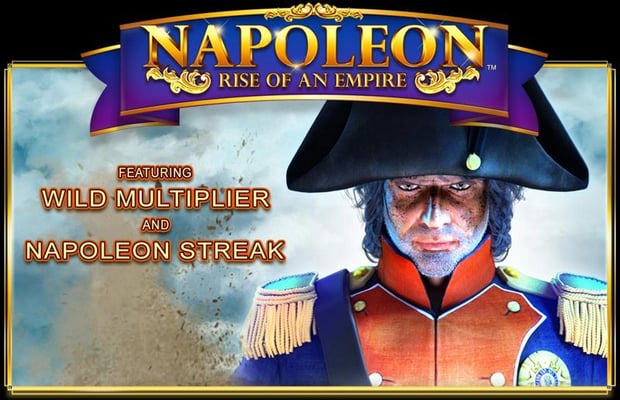 "Napoleon: Rise of an Empire": New Slot Game Released by Blueprint Gaming

Mathias Jensen

Published 09/09-2018
Blueprint Gaming is a UK-based gaming studio that is renowned for its fresh and exciting casino gaming options. Players and industry professionals alike recognize the studio for its quality and this week the company made waves by announcing the release of a new slot game Napoleon: Rise of an Empire. The new game is based in the 19th century and follows the emperor of France and his army as they discover new treasures and big wins.
The Best In Slot Gaming
Given the reputation of Blueprint Gaming, players can expect to enjoy a huge amount of exciting gameplay. This is a 20-line game that throws up additional wild symbols whenever the Napoleon symbol is revealed on any spin. These bonus symbols will increase the chance of a player winning.
There's also an extra spins round in this new game. Upon entering a new game, players can earn up to 10 extra spins with multipliers included! This immerses players more fully and wonderful graphics and sound design also envelop the player. Booming sounds and innovative graphics put the players themselves in the thick of battle!
Jo Purvis is the Director of Marketing and Relationships for Blueprint Gaming and they commented: "Napoleon has issued his rallying cry and it's now up to the players to decide whether they have the courage to join us and the French as we head into battle."
A Wealth of Creative and Innovative Experiences
As the tastes of players become more sophisticated and they demand more innovative experiences, Blueprint is there to answer the call. Take, for instance, it's unique slot game released last month which is based upon the cult classic This Is Spinal Tap. This game created a great atmosphere with amazing graphics and a soundtrack made up of songs from the band.