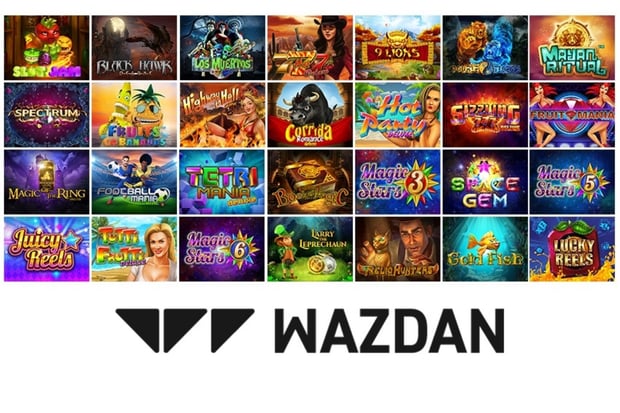 Nektan Begins to Offer Wazdan Games

Mathias Jensen

Published 11/04-2019
Nektan have just entered into a deal with Wazdan that will see the latter supply the former with a vast portfolio of casino games—over 100 of them in fact. All of these games are HTML5 compatible and will integrate seamlessly into Nektan's B2B platform, allowing its many casinos, and their many players, access to this growing roster.
Popular Content
Not only does this deal give Nektan access to many titles in the Wazdan back catalogue, but it also provides them with access to all the latest Wazdan titles that have won the hearts of gamblers everywhere. These titles include a selection of video slots that were announced at ICE London 2019 to a great reception, such as Magic Stars 5 and Space Gem.
Perhaps more importantly for a brand that is as prolific as Wazdan, the deal also gives Nektan access to everything that Wazdan develop in the future.
This is good news for players of Nektan casinos who want new and exciting games, as well as games that have big jackpots. Wazdan have paid out some big jackpots in recent weeks, including a jackpot win of more than $25,000 on one of their newer titles.
There are already plenty of games under the Nektan banner, but with this deal there will be even more and these will be made available to the dozens of casinos that use the Nektan platform and the hundreds of thousands of players that have signed up to them.
An Important Move
Spokespersons for both Nektan and Wazdan have spoken of the deal, declaring their delight and expressing how excited they were for the future. They are both brands on the up, with a wealth of experience behind them and a growing reputation, so this deal no doubt seemed like a no brainer that would benefit both of them, in addition to their growing customer bases.
It's one of many big headline-making news stories for Wazdan this year, as they have released many new games, signed many new contracts and paid out some big jackpots, but it also comes on the back of some big news for Nektan.
In fact, this is the fourth major content supply deal that Nektan have signed this year, suggesting that they are doubling their efforts in order to gain a firm grip on this highly competitive sector.