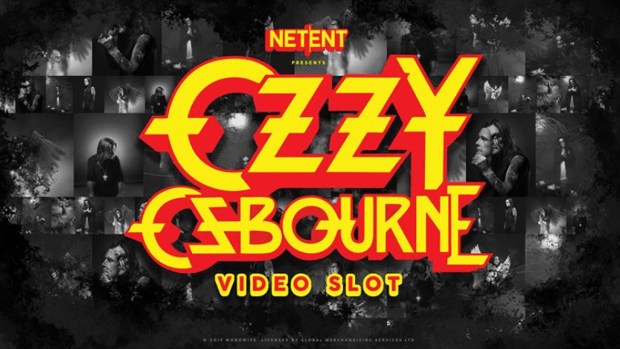 NetEnt Partners with Legendary Hard Rocker Ozzy

Mathias Jensen

Published 21/02-2019
NetEnt has a big year planned for 2019, with some headline-grabbing licenses and some online slots that are sure to amaze gamblers everywhere. One of the most newsworthy of these is a slot based on the legendary hard rocker Ozzy Osbourne, a man who made a name for himself in the English heavy metal band Black Sabbath, before going solo and then gaining recognition from a different audience with a reality TV show.
Big Year Ahead
The Stockholm-based NetEnt already have slot machines based on hard rockers, including a feature-rich slot based on the 80s and 90s metal legends Guns n Roses; a colourful slot based on the lefty Woodstock legend Jimi Hendrix, and a slot themed around Ace of Spade's rockers Motorhead.
By adding Ozzy Osbourne to the mix they have acquired one of the biggest names in rock and metal and may also gain access to the catalogue of hits that Ozzy has performed over the years, from songs like Iron Man and Paranoid that he performed with Black Sabbath, to songs like Perry Mason and Mr Crowley that he performed solo.
Osbourne has sold over 100 million throughout his career, including projects with masters of the genre like Randy Rhoads and Toni Iommi—he even performed a song with his daughter! It's fair to say that there is no shortage of music for the soundtrack and no shortage of footage to use. He's been performing for over 50 years after all.
The Prince of Darkness, as he is better known, recently cancelled a number of tour dates in order to recover from a bout of pneumonia. Here's hoping that the Birmingham-born rocker, who turns 71 in December, will have a quick recovery and will be back on his feet, and on stage, before long.
NetEnt slots can be played here: