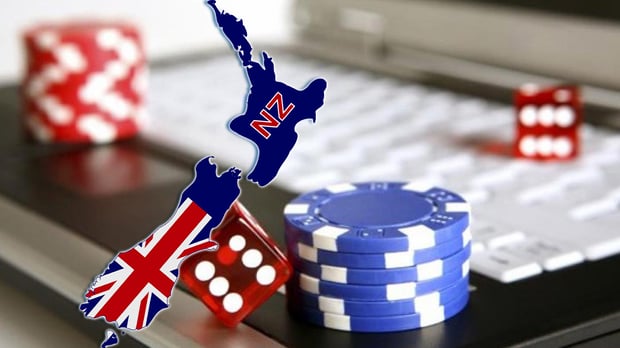 New changes to the New Zealand Gambling act

Mathias Jensen

Published 05/09-2019
The government in New Zealand have spoken about making significant reforms to their current gambling regulations. This will also include big changes to the digital aspects of the regulations, as they are 16 years old and the world is a lot different now.
New Zealand has emerged as one of the most popular gambling markets in the world over the last two years. They have seen more than $200 million wagered through gambling, and takes in both online casinos and sportsbooks.
There have however been some disagreements with the decision, as it is felt that gamblers with problems are being ignored in favour of casino operators.
Changes to come
The government are suggesting that they can make three changes to the regulations, which will give players in NewZealand access to a wider range of choices when it comes to gambling. However, there is one more option where there will be no changes.
At the moment Lotto and TAB are the only legal operators allowed in New Zealand. The reforms would suggest allowing them to add services, like a sportsbook or online casino, in order to stop players from being tempted by offshore providers.
Another suggestion is to allow operators within New Zealand to apply for a gambling licence, or to allow the offshore providers to be given the opportunity to apply for a license.
Despite the criticisms that have been targeted at the reform ideas, the government feel that the increased competition would give players more choice. It would also increase the benefits to players as operators would have to compete for their custom.
Continued movements
Government figures state that the number of problem gamblers specifically having issues with online gambling are low in New Zealand. However, dissenters claim that the reason for this is because online gambling has a very small market share within the country.
The PGF claim that because online gambling is something that can be carried out in secret that it makes it a more appealing method for problem gamblers.
With more places around the world making online gambling legal, most prominently the USA, it means that the market is growing at a very fast rate. The market size is set to double over the next five years. This has lead to the two legal New Zealand gambling companies struggling to meet the demand, especially with offshore casinos offering a wider variety of games to play.
This has lead to large ad campaigns being created to try and bring in new custom. TAB alone announced that they had managed to bring in more than 75,000 new customers over the last year.
Taking a positive approach to social responsibility
The government is working on a two pronged attack however. They are looking to increase the gambling market, but at the same time are also looking to make sure that they look after people with gambling problems.
One area that they are looking at is to ban the use of credit cards to fund gambling accounts. This will make it harder for people to gamble with money that they don't have, a common issue with gambling addicts. The other method is to stop gambling sites from being accessed on wifi that isn't private. It will limit people being able to gamble in places where they might hide from loved ones.
The PGF have welcomed the plans but feel that there should be more in place to help problem gamblers. Because they need a wide range of help they feel it is wrong to rely on the PGF as a last resort, as it doesn't solve the cause of the problem.
The government within New Zealand have made a number of promises to help problem gambling though. They currently spend one of the highest amounts on services for people with gambling addictions (in terms of spend per person).
There are also a range of attempts to stop unregulated casinos located offshore from being accessed by their citizens. The main issue is that some of the offshore casinos have a New Zealand based domain name. This is against the law, and as such the New Zealand government have asked more than 10 different operators to change their websites and move to a new domain.