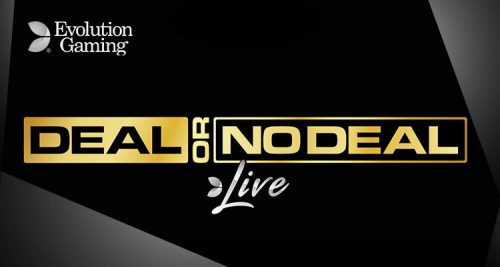 New Deal or no Deal Launched by Evolution Gaming

Mathias Jensen

Published 29/05-2019
Evolution Gaming, the world's leading Live Casino provider, have just announced the release of a Deal or no Deal game, one they have called the world's "first 24/7 game show". They acquired the rights from creators Endemol, which means they will be able to use logos, trademarks and everything else featured in the classic TV show.
This game was announced at ICE 2019 and joins a huge number of titles already available on Evolution Gaming's roster. It's an online, live-play game that works across multiple formats and combines elements of randomization (thanks to a random number generator) and bonus features that include multipliers similar to what you find on slot machines.
The Game
As many people know, Deal or no Deal requires the player to work their way through 16 boxes, gradually opening them to reveal differing amounts before finally getting to their own, at which point they decide if they open or swap. There are Banker offers along the way and it's all a very tactical and strategic process, while still relying entirely on the luck of the draw.
The goal of the Deal or no Deal casino game was to create something that mirrored the game show, while still offering a one-of-a-kind experience. After all, Evolution Gaming are not the first iGaming developer to acquire this license and to tackle this format, so they clearly had originality in mind when they started.
Getting the Deal or no Deal game off the ground involved the creation of their most advanced studio set to date, with licensed theme music, realistic props, and a number of other features, all geared towards making players feel like they are the ones in the hot-seat.
Innovation
There is no shortage of Evolution Gaming fans out there, so this game has already generated a lot of interest and captured a lot of interest. Evolution Gaming have spent the last few years building one of the best reputations in the gambling sector and it's thanks to unique innovations like Deal or no Deal.
They have cornered the market on classic Live Casino games, but also understand that the market is changing and that these changes are being driven by the need for something new. According to a spokesperson for Evolution Gaming, player tastes are evolving and they are constantly on the lookout for something new.
He also noted that they are always looking for game show style games, before adding that Deal or no Deal "hits the sweet spot" when it comes to innovation and the game show environment.
A spokesperson for Endemol also commented on the license sale, noting that their new partners were "perfectly placed to deliver an immersive experience" with what they described as an "immensely popular" license within the gaming sector.
Other Launches
Deal or no Deal isn't the only game that Evolution Gaming will be adding to their ever-growing ranks. They also recently launched a Sic Bo variant, one that gives players a chance to scoop as much as 1,000x.