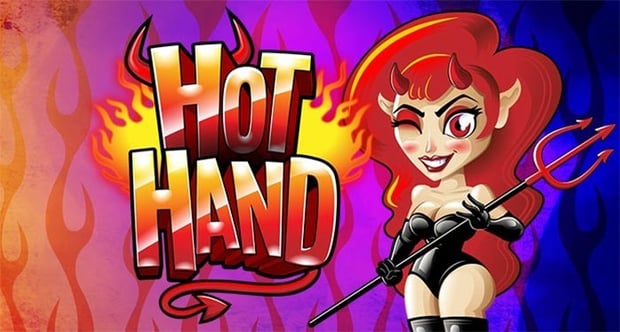 New Hot Handed Slot from Rival Powered

Mathias Jensen

Published 21/02-2019
Rival Powered have just announced a new slot to add to their growing roster of top casino games. The slot in question is Hot Hand. It features a fiery aesthetic with a basic, old-school slot layout, one that has just three reels and plays quickly and easily.
Players of this new Rival Powered slot will be tasked with spinning along with the game's host, a sultry she-devil by the name of Burnadette. She is in control of the action as the player takes a spin and waits for those high-paying symbols to line-up.
Features of Hot Hand
Burnadette remains on the game-screen throughout, standing by the side of the reels with her pitch-fork in hand and a mischievous look on her face. She watches the player as they spin the reels and keep an eye out for the symbols, which include classics like 7s, hearts, diamonds, spades, and hells.
In addition to the simplified old-school layout Hot Hand features stacks of multipliers, all of which can combine to turn small wins into big wins and big wins into even bigger win!
It's a hot video slot with non-stop action and it's sure to keep video slot fans happy.
An Expanding Portfolio
Hot Hand is one of many games in the growing Rival Powered portfolio. As is the case with most brands in the gambling industry right now, Rival Powered are working hard to launch new titles and attract new players.
Other recent releases include Jack Frost and King Winalot, and if these games—and Hot Hand—are anything to go by then there's a good chance we'll see several more exciting releases before 2019 comes to a close.