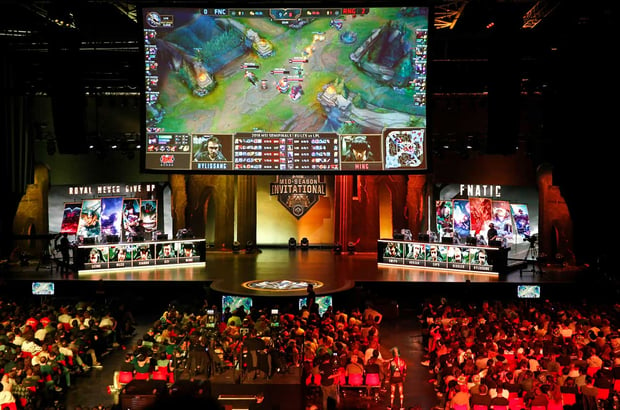 New Jersey to trial betting on eSports

Jonas Riis Vestergaard

Published 24/11-2019
New Jersey relaxed their eSports betting rules over the weekend of the League of Legends world championships. This was a temporary reprieve for two main reasons. Firstly, it was to test the waters as to the viability of eSports betting. Secondly, because LoL is the biggest eSport in the world it was felt that it would be the right game to try a test with.
There were some caveats when it came to the temporary trial. The first was that a maximum wager of $1,000 was put in place for all sportsbooks. This was to limit the potential for corruption. Secondly, there was to be no in play betting allowed. This was again to limit the chances for corruption to take place. This is the biggest issue that the lawmakers feel they face with eSports.
Big prizes on offer
The world final for LoL was taking place in Paris for this year's event. It saw a chinese team win the Summoner's Cup. With a huge total prize pool of over $2 million it meant that there were some huge prizes available to successful players. The overall winner of the tournament won $834,000 which is a great prize for a relatively new competition when compared to more traditional sports.
Other issues
Another issue surrounding the wagering on eSports was that the competitors can often be a lot younger than 18. This contravenes the rules about betting on competitors younger than 18 that American sportsbooks have in place. This is usually to stop wagers being placed on events like High School Football. The temporary trial meant that they were able to sidestep this rule and place wagers on people in the competition.
Not a full-time premise
The New Jersey regulator mainly placed the temporary reprieve so that they could assess how it would work for full time eSports betting would work. It's something that they are looking at seriously for the future and want to find out how it would work on a full-time basis. Because there is the potential for lots of revenue it could be lucrative for the state.
Increasing spends
At the moment eSports is growing at a fast rate. Young gamers are starting to get more and more into the activity and the prize money for tournaments is growing all the time. In the two years since 2017 the total prize money offered to players has almost doubled in value. This makes it a potentially lucrative career for players at the top level.