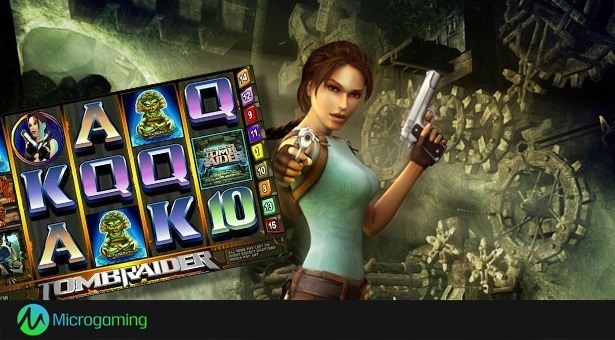 New Lara Croft Project Announced by Microgaming and Square Enix

Mathias Jensen

Published 17/01-2019
The online gaming developer Microgaming has worked with Square Enix for fifteen years. As a celebration of this relationship, Microgaming revealed that it has signed a new agreement to create a third game within its popular Lara Croft series.
A Long-Standing Relationship
Microgaming has cultivated a strong relationship with Square Enix over the years and this third branded game featuring the explorer Lara Croft will take it to the next level. The relationship began fifteen years ago with the release of Lara Croft: Tomb Raider in 2004. This was a landmark event, given that it was the first ever licensed branded slot game. A sequel was produced in 2008 called Tomb Raider: Secret of the Sword.
Andrew Clucas is the Chief Operating Officer and he explained:
"We are incredibly excited to announce the renewal of our historic partnership with Square Enix to develop a new Lara Croft online slot game that honors and builds on the brand's massive popularity in the gaming industry, film and beyond. 2019 is our 15th anniversary with the brand and we plan to celebrate the unprecedented milestone with a wave of big reveals on another show-stopping stand at ICE."
The Third Release in 2019
The game is set to be launched this year and it will be revealed at ICE Totally Gaming 2019. Players will join Lara on an incredible journey to uncover ancient artifacts. Triple Edge Studios will be handling the development of the game, a trusted independent studio which regularly provides high-quality content to Microgaming.
ICE Totally Gaming 2019 will take place in London from February 5th to the 7th. Attendees will be able to enjoy a range of exclusive demos and get their hands on the Lara Croft game.