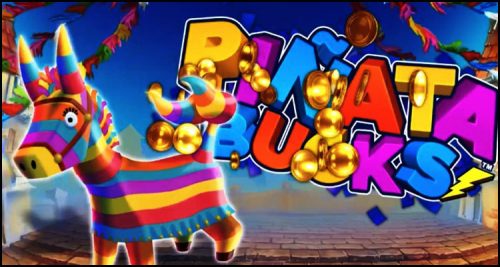 New slot release from Lightning Box Games

Frederikke Pedersen

Published 14/08-2019
After releasing Astro Cat Deluxe last month, Lightning Box Games have shown their dedication to not standing still by releasing a new title, Pinata Bucks. This is a highly colorful and enjoyable title that should help to bring Lightning Box more to the front of people's minds.
Released exclusively
The release of Pinata Bucks will be available only on Scientific Games at the moment, with no word on if this is a deal that will remain in place throughout the lifespan of the game. The online slot itself is described as being a huge amount of fun, so no matter where it becomes available, it will be worth playing.
Huge bonuses
The game itself is one with plenty of different features to grab players attention. It will include their Reelfecta feature which includes 16 reels and 1,296 ways to play. This also offers a number of different features that can be activated that will give players access to a huge amount of wins.
Huge rises in prizes
Lightning Box is currently one of the most exciting brands around as they have been releasing a number of different titles at a rapid rate. Their video slot roster is growing by the day, and it won't be long until Lightning Box is seen as one of the most innovative new providers on the market. Their Reelfecta feature is one of the most exciting new features to hit the market in a long time and their games reflect this dedication to innovation.
A statement from Lightning Box said that they are delighted to launch their newest title, Pinata Bucks. By using the Reelfecta feature, it adds a huge number of ways to create wins and combines this with other enjoyable features and jaw-dropping visuals. It should be plenty of fun for players.