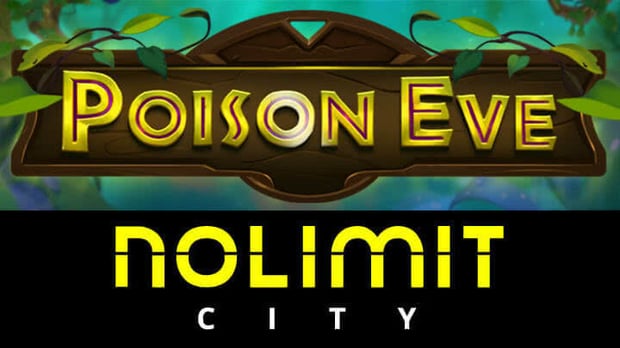 NoLimit City releases new video slot, Poison Eve

Jonas Riis Vestergaard

Published 20/01-2020
NoLimit City have started to ramp up the release schedule now that they have made some moves into becoming a bigger company. With their last release coming at the end of 2019 they have not waited long for their newest title to be put out to the masses. Poison Eve is a video slot with 20 ways to win and lots of innovative features.
NoLimit City has announced the release of the game through a press release. It claims that Poison Eve will grab the attention of players with plenty of action and some incredible visuals. The features included in the game are designed to be impressive as well as lucrative.
Set in the woods
The game is to be set in a woodland area following around Poison Eve as she tries to help the player get through the forest. There are a large number of different symbols and features on offer in the game. There are plenty of wilds that spread out to fill the reels and players can even fill the reels full of Eve symbols in order to make huge wins come their way.
Lots of bonuses on offer
NoLimit City have added some new bonuses to the title which they feel will add some modern enjoyment to the classic feel of the game. There are bonus spins which have a little bit of a twist added to them.
A magical title
The directors from NoLimit City have announced that they feel the new game is the perfect start to 2020 for the company. The game features high class graphics and gameplay that instantly feels comfortable. There are also plenty of features that will serve to enhance the overall enjoyment of the game. NoLimit City feel that this game could be the next step on their continued journey of growth.