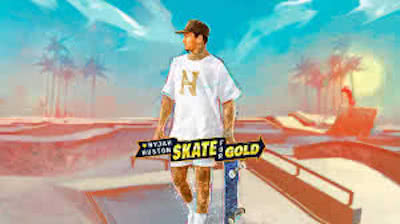 Nyjah Huston licenced video slot released by Play'n Go

Nanna K.

Published 14/07-2020
After releasing a spin off of the Rich Wilde series of games, which features Cat Wilde, Play'N Go have moved onto its latest licenced slot. The latest game will feature the heir to the throne of Tony Hawk, Nyjah Huston. The new game is a video slot and has 10 paylines that are across five reels. It has been named Nyjah Huston: Skate for Gold.
The online casino software developer announced the release over the course of last week. As well as announcing the game it also mentioned that the game has been created in conjunction with 5th Planet Games which is based in Denmark. The game is based around the adventures of skateboarding's newest hero.
Intense innovations:
Play'n Go said that the new release will be available across a number of different platforms. This means that it will be available for mobile players to completely enjoy. The game also marks the beginning of a new relationship with a pro skater. Because of this the company has put a lot of time and energy into trying to replicate the anarchic nature of skateboarding. The game also has an RTP of over 96% and gives players a massive amount of excitement and chances to grab big wins through the on screen actions.
Big expectations:
Huston has been a huge revelation in the world of skateboarding and has actually managed to win the world championships six times. It has allowed him to be talked about as one of the best skateboarders ever just at the age of 25. He's also expected to make an appearance at the olympics for the very first time that skateboarding is featured in Tokyo.
Taken by surprise:
The CEO for Play'n Go was shocked at the interest in the new title. While he knew that it would grab the attention of some players, he didn't expect it to have quite as much interest as it has generated. He said that the new game would have a lot of new experiences for slot lovers. As well as this there are high class animations in place that will also serve as a feature as skateboarders add new wilds to the reels as they skate around.
Word from Play'n Go
He continued by saying that the company had done its best to approach the best skater in the world for its idea for a new skateboarding game. Because it is something quite rate, the company hoped that the high quality game combined with the biggest name in skating would create something successful.