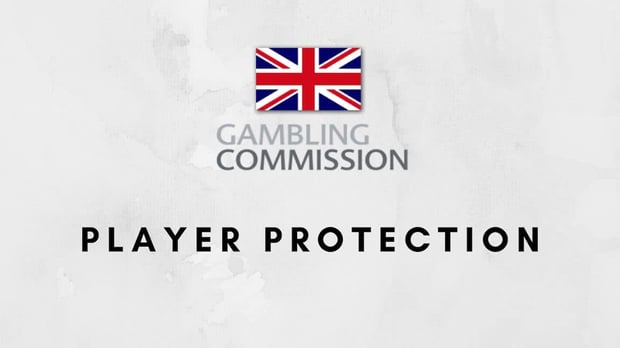 Online Games to be Modified in Order to Protect Players

Published 12/02-2021
The UKGC (UK Gambling Commission) has announced that it will be introducing a number of different changes to how online games work. This has the aim of making the games safer for players. It's expected that the changes will put much stricter restrictions in place for how online games can be played. It's believed that the speed that video slots spin will be reduced, as well as banning faster spin mechanisms. There will also be bans on losses being framed as wins.
Much Stricter Restrictions Placed on Video Slots
Casino operators will be expected to put these new restrictions in place. The restrictions were chosen after lots of research had been carried out. A number of people within the iGaming community were reached out to for the research and it gives a wide range of different views. It's expected that the safety of video slots will be increased because of this as well as giving players a greater level of control when playing.
The UKGC is currently in the midst of a drive to increase the levels of safe gambling. It's been taking this very seriously and has looked into the psychological aspects of video slots in order to protect players. This means that how intense the games are having been targeted. This is because video slots tend to have the highest level of losses to players on average when compared to other online gambling options.
Aiming at the most Important Aspects
It's not just restrictions on how the games are played that will be impacted though. There are also four specific features that will be banned in order to protect players to a higher level of :
● Speeding up play or tricking players into believing they are controlling the spins
● Spins that take less than 2 and a half seconds to complete
● Autoplay features that cause players to be unaware of where they are
● In game animations and sounds that make players believe they have won when in reality the return is equal to or below the initial stake
It's not just these four main features that are banned. There are also additional measures that the casino operator must take:
● Casino owners must show the time played, total wagers made and total return to players
● Reverse withdrawals are banned if the player is going to use it for gambling
Online casinos must have all of these features put in place before the 1st of November 2021
Video Slots at the Top of the Risk Pyramid
It's believed that research was used to prove that automatic spins in video slots were one of the biggest drivers of confusing players. This in turn, made it more likely that players would continue playing beyond what they initially intended to. It also meant that players could leave the video slot running while placing wagers on other games.
It was also shown that reverse withdrawals were a big negative to players. This is because it tempted the player into cancelling withdrawals in order to keep playing with the funds they had asked for withdrawal.
Ensuring Players are Kept Safe
It's always been seen as an important task by the UKGC and the CEO of the regulator commented that he felt these new restrictions would help to keep players much safer when gambling. Because a lot of the features that have been banned are designed to trick players, it's seen as vital by the UKGC to stop players from being deceived when playing. It's important to ensure that players are kept fully informed about what is happening.
He also said that this is a very big step forwards in ensuring that players are fully protected when gambling.
The Sports Minister said that he felt the new changes were vital to retaining the health of players as well as keeping the gambling industry sustainable. It means that problem gambling won't be ingrained into players as easily which should help to reduce long term damage. With the internet making it easy for players to take part, it's important that regulations keep up with this new technology.
The betting council in the UK also made it clear that it was happy about the new measures that have come into effect. It believes that players will be much safer when playing due to them. It's a big positive to ensure that gambling operators have the interests of players at the forefront of their business practices.
More Measures to Keep Players Safe
All of this follows on from other additional moves to protect players. There are much more robust ID checks in place at online casinos now as well as completely removing the ability to make deposits while using a credit card.
During the tail end of 2020 the ULGC made it clear that there would also be rules put in place to limit what casinos could offer as VIP perks. Because a lot of them were encouraging players to bet beyond their means it was important to try to curb these issues.
Using Players with Gambling Issues to Shape Legislation
The UKGC has also taken the step of using players who have struggled with gambling issues in the past. Not just players who have had the issues themselves, but also people who have been impacted by other people who have gambling problems. This is to provide more real-world knowledge to the discussion and try to shape decisions to help players the most.
During 2021 the new members of the panel will be convening for the first time. It's believed that the new gambling act will be a focus point. It's expected that the panel will look through the act and attempt to improve on its impact, specifically towards online gambling. One of the people from the panel has said that they were very happy to have been asked to be on the panel and that they were pleased the UKGC is realising that people with real-life experience are important when it comes to making decisions.
UKGC Licensed Casinos