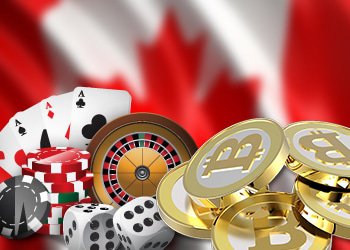 Ontario Moves Closer to Legalizing Online Gambling

Mathias Jensen

Published 17/04-2019
The gambling industry in Canada is much more relaxed than it is south of the border in the United States, but there are still some grey areas and some restrictions and that includes the online gambling sector.
That could be changing soon though, and one of the biggest changes could be happening in the province of Ontario. The Ontario government have just announced some upcoming changes that they hope will help to create a safer online gambling environment by providing consumers with more "legal gambling options".
The Canadian Gaming Association (CGA) are a big part of this and could be a driving force behind any amendments. The CGA are a not-for-profit organization that has dedicated itself to creating reasonable options while using the best practices and promoting dialogue between both parties where possible.
Big Money
According to official research, Ontarian residents spent more than $500 million every single year gambling on overseas' websites. This money is also increasing year-on-year, as more Ontarian residents turn to online gambling and look to international websites to provide them with this service.
The goal of the Canadian Gaming Association is to keep more of this money within the province, without affecting player accessibility. And they are finally being heard, with both parties now engaged in an open dialogue and with both of them seemingly committed to creating a responsible gambling environment for players so that they no longer need to turn to overseas' companies.
Proposed Changed
In the 2019 budget, Ontario's new government announced plans to end the gaming monopoly controlled by the Ontario Lottery and Gaming Corporation, which funnels all legal online gambling through its PlayOLG website. They want to introduce more casino brands into this sector, thus providing the 15 million or so residents of Ontario with more options and greater competition.
The proposed changes will allow new online casino operators to apply for licenses and it will also see the land-based casino environment change. They will now be allowed to offer complementary alcohol, something that is very common in the United States but is somewhat of a rarity in Canada.
The sports betting industry will also experience some major changes and could be legalized across the board in Ontario.
These moves have been supported by many major figures in the sports and betting industries, including the commissioner for the National Hockey league (NHL); the Major League Soccer (MLS) commissioner; and the Canadian Football League (CFL) commissioner. This could lead to future partnerships between these major sporting leagues and the Ontarian gambling industry, which will further improve its status and its profitability, while also attracting more tourists from the United States.