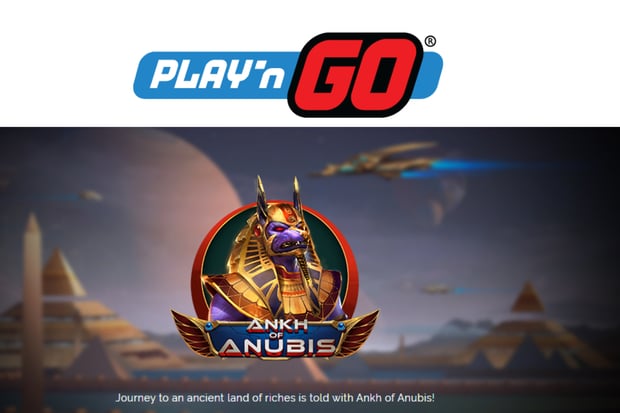 Play'n GO announce new slot release: Ankh of Anubis

Jonas Riis Vestergaard

Published 29/12-2019
Play'n Go have fooled the whole iGaming world with their newest title. After releasing a classic themed slot last, they have switched focus for their new game, Ankh of Anubis.
The newest game will take players into ancient Egypt where they will find the game is focused around the Egyptian god Anubis. Here players will see that he rules the world and have improved everything exponentially.
Innovative gameboard
The reels are shaped differently to most video slots. Ankh of Anubis will see players given a diamond shaped grid to play on. It will feature five reels that are split up with three rows at each end and 4 rows on the three reels in the middle. There will be over 700 ways to win and is just the second time this has ever been used in a video slot.
Walk like an Egyptian
Play'n Go have put out a lot of different Egyptian themed slots over the years. This has been a successful strategy for them because they have proven to be popular. In fact just last month they released Doom of Egypt which has gone on to be popular with players.
Always striving for innovation
The CEO for Play'n Go announced that they were happy with this newest release. Although it's a game that has a similar theme, Play'n Go feel that by constantly innovating it makes sure it doesn't feel stale. They know that players love Egyptian slots and so it's important that they make sure each one is different to the last.
They said that they always try to bring in new features or improve on features that had been seen in earlier titles. This is how they manage to keep the theme fresh.
They said that the new game is an example of this. By changing how the reels are laid out and innovating around the bonus spins they feel that it doesn't suffer from any staleness, despite being the second Egyptian release in as many months.
More new releases to come
Play'n Go were incredibly busy last month after releasing four new video slots. It wasn't just slots that they focused on though. They also dipped their toes into a newer market by releasing four bingo games. This was due to a partnership they agreed with RCT Gaming. This saw Play'n Go using their development expertise to bring some of the most popular RCT titles up to date. Once they had done this they offered them to new audiences.