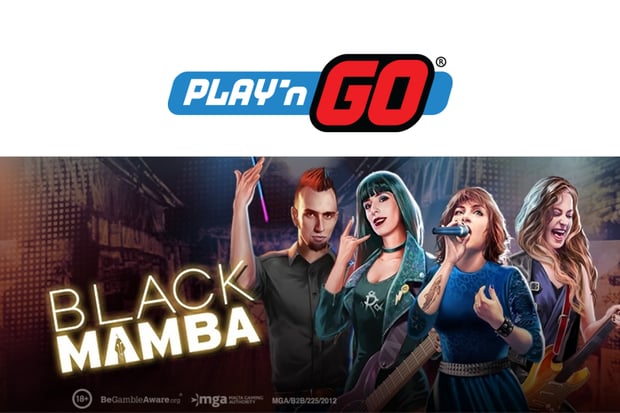 Play'n Go release Black Mamba video slot

Jonas Riis Vestergaard

Published 29/11-2019
Play'n Go have been signing up with a lot of bands recently to create their slot titles. This includes the power metal legends, Sabaton. They have decided to target the superband from Italy, Black Mamba. This new slot will be based around the game and will include the band members in the game.
Plenty of Black Mamba to go around
The new game will include music from the band. The tracks that are included as the reels spin will all come from their newest album. This will give the band some exposure while also allows fans to listen to some new music from their heroes.
On top of the new slot being released, Play'n Go will also hold a special concert to celebrate it. This will see Demon join Black Mamba on stage to give fans an exclusive show. The show is scheduled to take place on the evening of the day that SiGMA opens.
The Chief Executive Officer of Play'n Go said that they were very excited about this new release. Because they always aim to be innovative and different when creating their games, they felt that merging the world of heavy metal and video slots was a great idea. This new concept was something that they felt could create something special.
They were also happy to work together with Black Mamba. They felt that their creativity rubbed off on their team and the final result was something extremely special. The CEO said that the spirit of the band really feels infused into the game, especially as it comes with the attitude to innovation that Play'n Go have.
Game details
There is a great random feature that can be triggered during the base game. If a spin doesn't create a win then at random one of the band members can appear to perform a solo and help to create a win. This happens on every spin during the free spins mode.
Fred will make symbols change to make wins, Cecilia will add wilds to the reels and Alexandra will destroy some of the symbols to let new ones fall in. All of these methods can make a winning line happen.
There is another solo that can take place when the Concert bonus starts, or during the free spins mode. Here Martina will appear and destroy the bottom row of the reels. Then she will create her own symbol to help make big wins.
This is the latest in a long line of new Play'n Go releases. They have really ramped up their approach to innovation and creativity recently and Black Mamba joins their highly unique title, Honey Rush. This offers a new shape of reels that offers a hexagonal grid. It combines cascading reels with more than 35 symbols to create a unique slot experience.
These two titles are expected to solidify the belief that Play'n Go are one of the biggest risk takers in the slot industry.