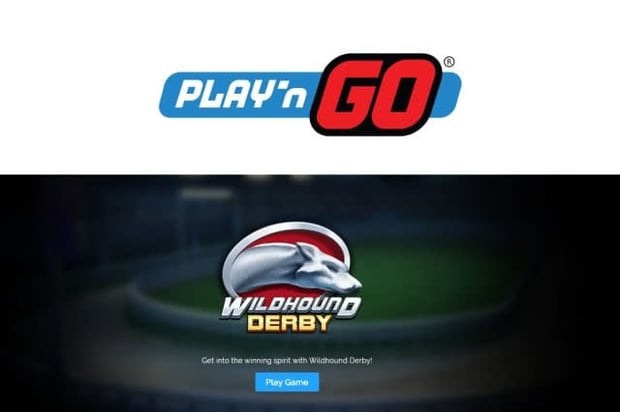 Play'n GO release new video slot Wildhound Derby

Jonas Riis Vestergaard

Published 24/01-2020
Play'N Go are pushing 2020 to the limit already. With its second video slot title of the year, Wildhound Derby, it has started off in a blistering fashion.
The new game will offer players 5 reels and 30 ways to win. It has a theme based around racing with greyhounds, without the worry that some people have about the treatment of the dogs.
The game will have a high variance which means that big wins can come along when playing. The symbols included in the game will all be based around the sport of greyhound racing.
Lots of wilds on offer
There are five different wilds available for players making it very exciting and giving players plenty of chances to grab big wins.
There is also a bonus spins round included which is called the dog race. This gives players the chance to choose their favourite and see if they will win the race. If the chosen dog wins then prizes will come the player's way.
This is just the second game that Play'N Go have released based around sports so it's not got the hype of a lot of their other titles. However, having started 2020 so well it could go on to be the surprise hit of the year. Play'N Go are planning on released a game every week during the year so there could be some big surprises coming from them this year.
Just the start
The CEO for Play'N Go said that he believes this is a good start to the year for the company. There are plenty of features included in the game as well as some innovations that haven't been seen before. They hope that players will love it just as much as they do.
Big plans for the year
This second release is another innovative attempt that has come at the start of 2020. It comes after the last release of 2019, Wild Frames and Legacy of Dead which was the first of 2020. This was a video slot that approached things a little bit differently, with a 7x7 grid that paid out on clusters. Play'N Go have said they are dedicated to not stand still this year, they want to grow and continue to put out innovative titles across the whole year. The aim to release a game a week is ambitious but should provide some top class titles this year.
After ending last year on a good roll, Play'N Go are attempting to carry that momentum into 2020. They anticipate that the new releases will help to take them to another level when it comes to the hierarchy of video slot developers.