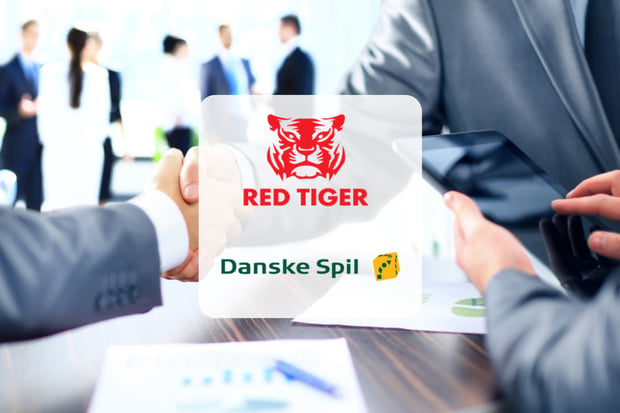 Red Tiger Gaming and Danske Spil Join Forces

Mathias Jensen

Published 04/04-2019
The Danish gambling sector is about to receive a huge boost following a deal signed by Danske Spil and Red Tiger Gaming. It will be Red Tiger Gaming's first foray into the online gambling market in Denmark, and could be a sign of things to come.
It's also big news for Danske Spil and their many players, as it means they will be granted access to top titles such as Dragon's Lucky and Lucky Wizard, among others, and they'll also get access to any new games that they release.
Great Content
Both parties have commented on this deal, with Red Tiger Gaming noting how it serves to further their expansion into new gambling markets, and Danske Spil noting their delight at working with one of the most exciting and innovative developers out there right now.
Red Tiger Gaming have actually signed many other deals in recent months and have been very active thus far in 2019. Some of these days have been substantial and have helped them to grow their base of connected casinos to the hundreds, but this deal is arguably more noteworthy as it allows them to enter a new gambling market, one that could prove to be huge in years to come.
If Denmark becomes anything like its neighbor Sweden, which is experiencing a veritable gambling gold rush right now, then this deal could prove to be invaluable for the company.
New Games
Red Tiger Gaming have released some hotly anticipated video slots in the last few months, including Spin Town, which has a unique aesthetic and base game setup, taking place in an English town and introducing half a dozen different wilds that are triggered in the form of randomly activated bonuses.
Thanks to the aforementioned deal, Spin Town, and all the other top titles Red Tiger Gaming have recently released, will now be made available to Danish players courtesy of Danske Spil.