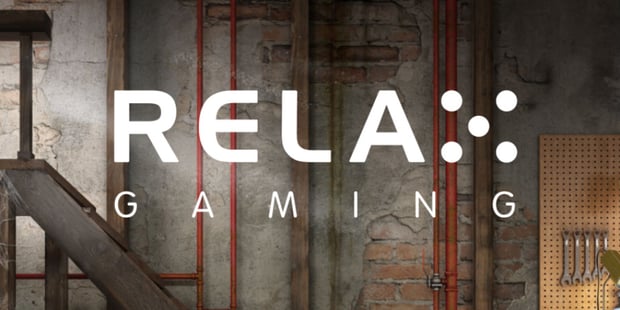 Relax Gaming Announce Two New Slots

Mathias Jensen

Published 08/06-2019
With a name like Relax Gaming, you'd expect this top rated gambling company to take things easy once in a while, to enjoy more of a relaxed outlook. But they are anything but relaxed in 2019 and have been going all-out to take their brand to new heights. They have already released a multitude of online slots and have signed a plethora of deals, and now they have just announced the launch of two more top titles, suggesting that they are not slowing down anytime soon.
A Feast for Fight Fans
Relax Gaming are capitalizing on the current surge in popularity for combat sports, as their two new casino games are centered around boxing and Mixed Martial Arts (MMA). They have truly gone all-out for these two games, signing-up Michael Buffer and his brother Bruce Buffer, the voices of their respective sports, to do the soundtracks.
Michael Buffer will deliver his famous catchphrase, "Let's Get Ready to Rumble" for the boxing themed slot of the same name, while Bruce will deliver his own catchphrase, "It's Time" for the MMA slot of the same name.
MMA is a relatively new sport when compared to other popular sports and its popularity has boomed in the last decade thanks to the success of the UFC, its biggest franchise and a platform on which the biggest stars (including the infamous Connor McGregor) have fought.
As for boxing it experienced a lull in popularity during the early 2000s and even into the 2010s, with few stars standing out and delivering the headlines. But that has changed in the last five years thanks to an influx of stars like Joshua, Fury, Lomachenko, Canelo, Golovkin, Crawford, Spence, and many more.
In other words, there has never been a better time for Relax Gaming to launch these titles.
Thrilled
Bruce Buffer commented on the release of these games to say that he and his brother were "thrilled" to have contributed to them and looked forward to seeing how well they were received by the sport-loving public.
In addition to striking visuals and memorable catchphrases, Let's Get Ready to Rumble and It's Time will come loaded with wilds, multipliers and bonus features, giving players the chance to earn their way to the top of the sport and to win big in the ring or the octagon.
More Titles
As mentioned at the outset, Relax Gaming have been very busy lately and have released a number of top slots, one of the most popular of which was Caveman Bob. This slot takes players back to the world of cavemen and saber toothed tigers. It features a three-tired bonus feature in addition to some great visuals depicting beautiful vistas and ferocious animals.