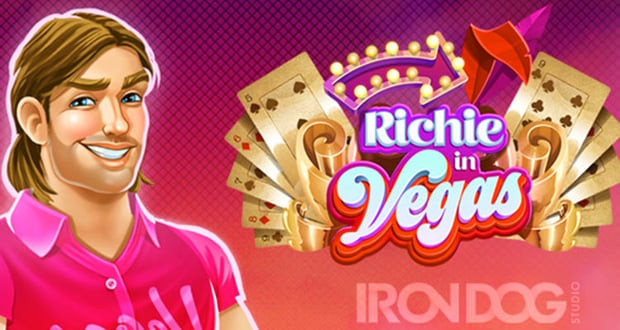 Richie in Vegas released by Iron Dog Studio

Frederikke Pedersen

Published 15/08-2019
Richie in Vegas is a new title released by Iron Dog Studio. The title is based around the classic trope of making your way to Las Vegas to create your riches. There is a solid story included in Richie in Vegas that will allow players to land in Vegas and then make their way through the game's many features to get that win of their dreams.
Plenty of ways to win
The biggest innovation that is included in Richie in Vegas is the availability of the different stages. When a player moves to a new stage, which can be done through the winner's circle, there will be new challenges, thus new ways to create wins given to you. Starting out in Vegas players will be looking to land dice and diamonds to win big.
There is also a Wheel of Chance included in the game. This will appear at random during the base game. This is what gives Richie the chance to experience how the other half lives. The wheel includes a number of different features from instant wins to free spins. When Richie manages to fill the reels with wild symbols that expand, he will be rewarded with a prize of 400 times the stake.
The free spins feature is where the really high stakes begin. You know this because Richie changes his clothes from casual to smart. His new smart outfit will give Richie the chance to become a celebrity and bring home huge wins for the player.
More chances with the wheel
If you manage to get five Jackpot Richie symbols on the reels during the free spins feature you will be given the biggest prize the game has to offer, up to 40,000 coins. Not only that but after each spin, the game awards the opportunity to win big with the Wheel of Chance. This gives the opportunity for cash prizes and more spins to be earned.
This game gives players the chance to experience Vegas as they've never seen it before. Richie is a great new character and this is a fantastic addition to the Iron Dog Studio roster.