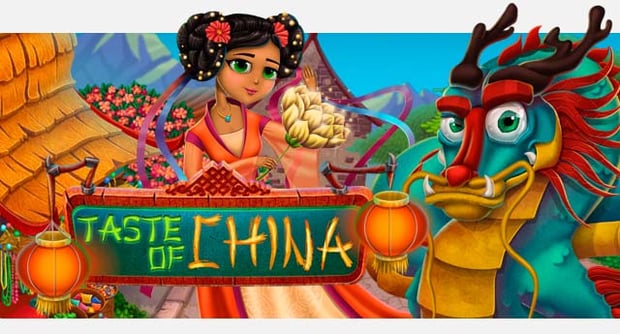 Sample a Taste of China with New BF Games Release

Mathias Jensen

Published 07/06-2019
Taste of China is a brand new video slot released by BeeFee Games. It showcases the majesty of China in all its glory, with artistic representations of Buddha Arhat, as well as lizards, lanterns and more. Taste of China isn't the first video slot to explore this culture and it won't be the last, but if its popularity matches its style and if players appreciate the amount of effort that the developers have put into it, then it could be the most popular game to use this theme.
What to Expect
The reels of Taste of China are littered with beautiful symbols and the backdrop is of a peaceful village with a bright and warm setting. BeeFee Games have clearly put a lot of time and effort into crafting this video slot, and every ounce of that effort shows. A spokesperson for the company commented to express their excitement at Taste of China's launch and to describe just how much they had worked on it and how much they were proud of it, noting that it will "attract operators and players alike".
In addition to the tea sets, lanterns and other beautifully designed symbols, players should also be on the lookout for the goldfish symbol, which serves as the games bonus. Players need to reveal three of these in order to trigger the bonus feature, which returns 12 free spins. These free spins can reveal all kinds of big payouts and multipliers, leading to some of the biggest wins the slot has to offer.
Other Top Titles
BeeFee Games have been relatively busy so far in 2019. In addition to Taste of China, they also recently launched Aztec Adventure, which takes players through the jungles of Mexico and allows them to explore the ancient civilizations that once thrived there.
Aztec Adventure contains a Gamble feature which players can use to try and go double-or-nothing, and just like Taste of China, it also has a big feature to unlock and some beautiful visuals to enjoy.
Free spins is something everyone loves, if you want to find the best free spins bonuses at some of our favorite casinos, then you should give our Free spins page a visit here!