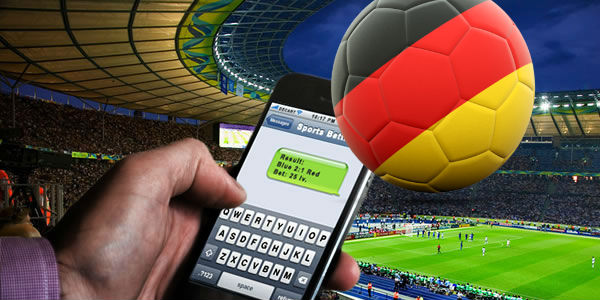 Sports Betting Could Become Legal in Germany

Mathias Jensen

Published 08/04-2019
The German gambling market could be set for a big change, as its 16 states have apparently given consent for a bill that will legalize sports betting. It may only be temporary, and it may not even be enacted, but the bill could see a wealth of operators rush to apply for licenses, after which the gambling and gaming landscape in Germany will change in an instant.
The policy is an amendment tacked onto the latest edition of a bill that aims to change the State Treaty on Gambling in order to regulate a market that could prove very profitable for state governments.
EU Waiting Game
Before the legislation can pass into law it must first pass inspection by the European Commission. It is scheduled to run from the first day of 2020 and will continue to run for a year and a half, after which it will likely be replaced by laws that are a little more comprehensive and permanent.
Approval could be forthcoming though and generally things are looking very good for eager gamblers and sports betting companies in the country. Northern Europe is already a huge betting market thanks to countries like the United Kingdom, but there have also been recent changes in Sweden an these have proved to be very profitable for the government. Germany may be looking to replicate what has happened in Sweden, embracing the countless gambling companies that will no doubt look to setup shop here.
Taxes
The most important part of this new law, in the eyes of the government at least, concerns how it will be taxed. The law makes it a requirement for companies to pay a flat 5% tax on all pre-market betting.
It has also made it clear that in-game betting will be illegal and it has placed a cap of €1,000 on how much a gambler can risk. It previously limited how many licenses could be handed out, but this has since been scrapped.
Problem Gambling
One of the areas that this new law will treat with kid gloves is problem gambling, something that it wants to keep to an absolute minimum. One of the steps taken will be to reduce the amount that a gambler can stake on a single transaction, although this will only prevent medium and high stakes players as small stake gamblers can still suffer heavily with bets of less than €1,000.
The law itself may also help to protect players, keeping them away from unregulated gambling enterprises, which exist everywhere where gambling is illegal or restricted. It's also likely that we'll see all the usual player protection methods, such as the addition of loss limits, deposit limits, self-exclusions, and other such tools.
Whether they will donate any profits from gambling to help with problem gambling remains to be seen. This has become the case with other Northern European nations, including Finland, but there have been no suggestions that Germany will do the same.