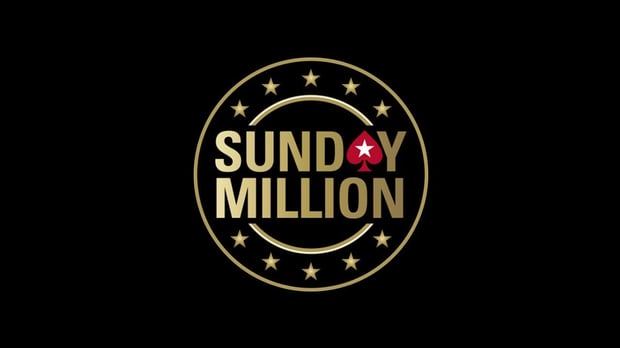 Sunday Millions Gives Players a Chance to Win $1 Million

Mathias Jensen

Published 09/04-2019
PokerStars is the world's biggest online poker platform and is home to the biggest tournaments, the best players, and the biggest pots. As if to emphasize that fact, they recently announced the launch of a special edition of their Sunday Million competition, one that offers a staggering $1 million prize to the tournament winner.
This tournament is nothing knew and it is actually a regular occurrence on the PokerStars platform, but while the prize pools are always high, the winner rarely scoops such a large amount, making this a unique event that is sure to attract both experienced and amateur players alike.
The Tournament
PokerStars announced this tournament in an official press release. They also announced that it would be a no-limit Hold'em tournament, with the huge grand prize created to celebrate the fact that their Sunday Million series is now in its 13th year.
The tournament will kickoff on April 14th and will become one of the biggest ever online poker tournaments. It costs a total of $215 to buy-in and there is a $10 million guaranteed prize pool. This means that there will be at least $10 million in the pot, 10% of which goes to the winner. If there are more buy-ins than anticipated then this amount will climb even higher, but it's going to take an unprecedented number of buy-ins to get to that level.
Not only will the winner scoop a 7-figure prize, but with such a huge guaranteed prize pool there should also be 6 figure prizes for players in the second, third and maybe even the fourth places.
A Success
Sunday Million has been very successful over the years. There were just under 6,000 players in their first ever Sunday Million event back in March 2006, and that created a prize pool of over $1.1 million. These days there are many more players entering each tournament and the upcoming $10 million prize pool will add to the $750 million+ that has been paid out to players over the years.
Satellites
If the $215 buy-in seems a bit steep, don't worry, as there are a number of satellite tournaments. These are basically qualifying tournaments where players enter for a small percentage of the final buy-in, and if they place in-the-money they'll get a tournament ticket as opposed to a cash win.
The lowest satellite costs just under $1, but requires players to do a lot of work. There are also daily satellites with buy-ins of just $15, and these make it decidedly easier for players to win a ticket, although it's still not a given.
So, whether you want to enter directly or via a satellite, if you fancy your chances in the Sunday Million, and you want to earn your place in the annuals of online poker history, then now's a good time to start!