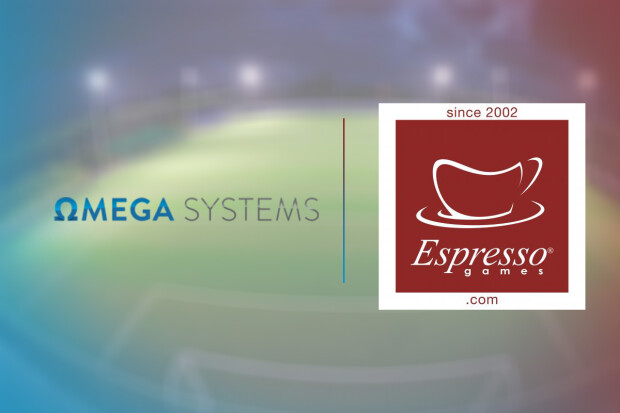 Support Deal Struck between Omega Systems and Espresso Games

Mathias Jensen

Published 11/09-2018
Omega Systems is an enterprise systems software and consulting company that has recently signed a new deal with the Italian-based studio Espresso Games. This new deal will see content from Espresso Games added to the Omega Systems offering via its premier iGaming platform called Omega Core.
The press release breaking the news states that Omega Core is currently integrated with more than 150 third-party providers and offers a complete platform that always changes and is perfect suited for aggregators and operators alike. They specifically target those customers who aspire to gain more control over the daily operation of their businesses.
Fresh Content
Paddy Mann is the Business Development Manager from Omega Systems and was quoted as saying: "The addition of Espresso's content provides ΩMEGA licensees the ability to add fresh and engaging games to their sites. Furthermore, ΩMEGA CORE's bonus & promotional tools combined with Espresso's games, gives our clients a winning proposition. ΩMEGA CORE continues to evolve and partnering with Espresso is a logical extension of this."
A Strong and Fluid Platform
Max Rizzio is the Chief Executive Officer of Espresso Games and he commented on the new partnership by saying: "we are delighted to offer our games through OMEGA Systems to further Espresso Games' expansion plan. I believe that OMEGA Systems' robust and flexible gaming platform is a great venue to unleash our innovative and sticky games to international operators and players."
Espresso Games is a boutique studio that is renowned for the stylish and innovative games that ir regularly produces for leading mobile and online casino operators around the world. It currently offers more than 160 HTML5 titles. For a while its slot series – which includes a timed jackpot tournament – was patent-pending but it was recently approved and passed some of the most restrictive regulations. This is a prime example of how the studio's elevated creative standards are recognized and renowed.
Omega Systems is based in Malta and specializes in gaming technology, development , and services. It provides this one-stop gaming solution to a wide range of operators found around the world. In May this year it created a new content deal with Tom Horn Gaming, a casino software provider for online and land-based gaming operators.
The most recent partnership for the company was with Luckbox, a leading e-sports betting site.