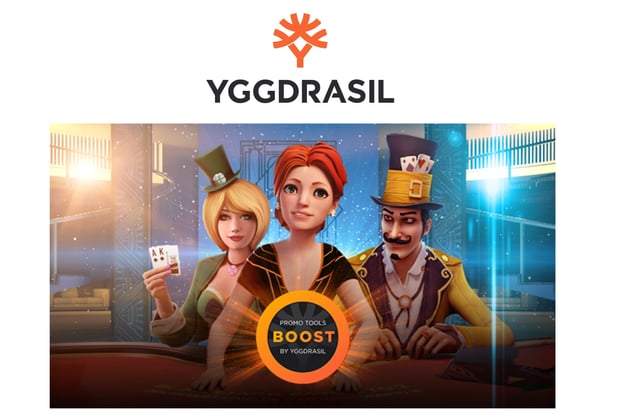 Table games to get a boost from Yggdrasil

Frederikke Pedersen

Published 18/08-2019
Not long after releasing the top class sequel, Trolls Bridge 2 which offered players 25 ways to win, Yggdrasil has made another big announcement. They will be offering their Boost gamification platform on every single game that is in their roster of table games.
Starting with the classics
A press release from Yggdrasil says that they will be giving casino operators the ability to create top-level table game marketing campaigns as well as improve the user experience across the board. This will include new prize mechanics that will allow casinos to run their own tournaments on any title in the Yggdrasil table game roster.
Offering big rewards
Because the Boost tools will allow for new prizes to be added to any game. This can come by the way of access to bonus features, or through a random instant win. All of this is intended to give casinos the power to add features to their games and allow them to differentiate themselves from other operators on the market. It also means that Yggdrasil gets the benefit of a lot of their games offering different experiences to players without them having to do any additional work.
Improving the spinning wheel
It's not just card-based table games that the Boost tools will be offered for either. There are to be a range of VIP level Roulette rolled out over the next year which will give casinos the ability to offer tournaments, instant wins, and achievements. All of which will increase the level of engagement as well as making games more rewarding to players.
Odds based betting
It will also include the new ability to place bets on Roulette through standard odds based wagers. This will give players a better chance to win big, especially with odds increased on some reels to 55/1 instead of the usual top prize of 36/1. This is intended to be offered on every platform that the games are available on, which includes mobile. It's stated aim is to increase the number of players who want to play Roulette as well as making the game a more pleasurable experience.
Yggdrasil released a statement that said they were fully behind the Boost tools. Because it allows them to improve the quality of their table games years after they were released, it means that many games will offer players much deeper levels of engagement, even if they have been playing them for a long time. It is implemented easily so will allow casino operators to freshen up their table game roster without having to engage with a huge amount of work.