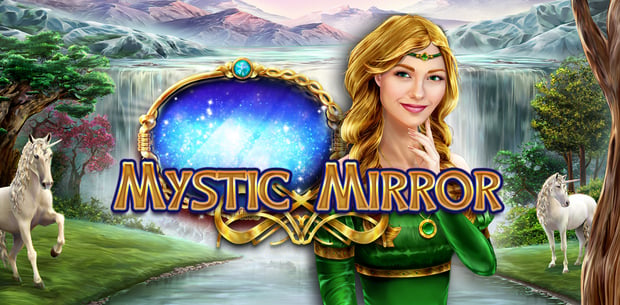 Take a look into Red Rake Gaming's Mystic Mirror

Mathias Jensen

Published 09/07-2018
Red Rake Gaming has launched a new video slot game called Mystic Mirror, which transports its players to a captivating world of shiny, enchanting wins.
In a magical land where birdsong carries on the wind and unicorns frolic, players achieve success by way of a beautiful princess and a magical mirror. Mystic Mirror is a 5/6 x 3-reel video slot, with an optional sixth reel that unlocks extra prize opportunities for those who choose to activate it.
Entering into this world, gamers will find a thrilling new video slot experience that offers incredible prizes through special symbols that appear on the reels during extra spins.
Not only does this game offer a bonus sixth reel, but also a 'wild mirror' symbol, and a mirror symbol retrigger, hidden in the extra spins phase. It is these special icons that captivate gamers, and that make this game stand out from the others. When these symbols appear on the reels during extra spins, they are mirrored on the other reels, creating a wonderfully exciting prize-win experience for the lucky player. During this phase, players can also unlock a further extra spins phase if their reels display three or more 'magic mirror' symbols, and a new symbol is added to the existing collection. Players then become more likely to win prizes.
Visually and acoustically pleasing, this new game from Valencia-based Red Rake is coded in HTML, meaning that Mystic Mirror, along with all other Red Rake games, can be enjoyed on mobile devices and desktops alike.