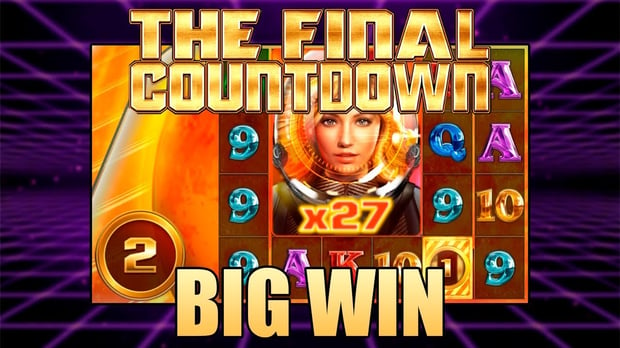 The Final Countdown Begins for Big Time Gaming

Mathias Jensen

Published 18/03-2019
Big Time Gaming and Relax Gaming Limited joined forces in the final quarter of 2018 and they have just announced their first collaboration: The Final Countdown. This is a video slot that promises to get your heart pumping and it could be one of many from this new iGaming partnership.
Swedish Rock
If you can't hear or read "The Final Countdown" without breaking into song and then being stuck with this ear-worm all day, you might want to give this new slot a miss because that title is more than coincidentally linked with the iconic pop-rock song. Europe, the Swedish band accredited with the eponymous song actually provide the soundtrack for this video slot, which has been dubbed a "musical masterpiece" by the developers.
There aren't a great number of people who would use the words "musical masterpiece" in reference to Europe or their famous hit, but it's a catchy song, so we'll give them a pass.
The Final Countdown comes equipped with beautiful imagery and promises of big wins. It's being distributed by the iGaming giants Scientific Games (SG) and it takes place against an intergalactic backdrop, with players hoping to be blasted off into space.
A Proud Creation
The Chief Product Officer for Relax Gaming Limited, Mr Simon Hammon, proclaimed his delight at the impending launch during a recent press release. This was echoed by Nik Robinson, the CEO for Aussie-based Big Time Gaming, who declared that it was "going to be a big one", and that he and his company were proud of what had been created.
They both believed that the strength of the tune and its iconic keyboard riff would be enough to propel this online slot forward and ensure it was seen and heard by everyone in Europe. The continent, not the country, although we're sure the band will have a go as well.
This new slot can be played here: