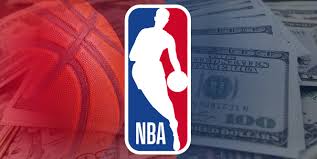 The Premier League is to Guide NBA Gambling Policies

Mathias Jensen

Published 10/02-2019
Legalized sports gambling is gaining ground in the US and Mark Tatum, the NBA's COO and Deputy Commissioner, has explained that his body is looking to reinforce strict gambling policies among players, teams, and staff.
Tatum explained that initiatives are already underway to educate stakeholders on the opportunities and risks of gambling, and how to avoid key threats.
NBA rules clearly prohibit players from attempting to fit games or bet on matches. The players are also barred from asking others to place bets, or using improper influence or manipulation to encourage people to do so.
A host of resources are being made available to help in this push.
In a statement, Tatum said:
"We are trying to educate our fans. We're educating our players and our teams. We're taking a little bit of a cautious approach here but generally, we think it's a good thing for sports betting to be regulated, to be legalized, so there is better information being captured."
Tatum praised the efforts of the English Premier League, stating that it had managed to strike a balance between revenue and responsibility.
Tatum added: "That really helped inform some of our thoughts on how sports betting could work in the US. We're seeing a large shift now and a change in the landscape of sports betting in the US."