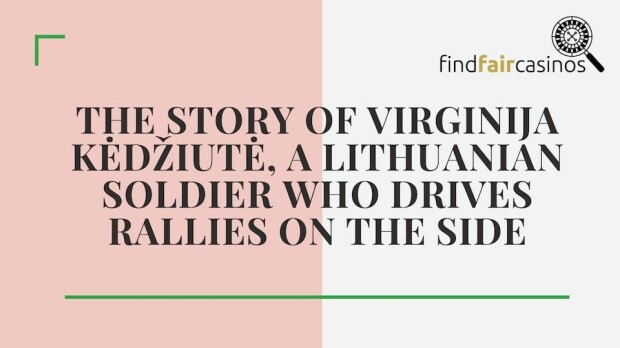 The story of Virginija Kėdžiutė, a Lithuanian soldier who drives rallies on the side

Osama

Published 25/05-2022
Many inspirational stories of great athletes come from Lithuania. Today, we have a special one to share, and it's about none other than Virginija Kėdžiutė, a female soldier who spends her free time on the race track.
But before we delve deeper, know that placing a bet on the industry's leading sports betting platforms like Betsafe Likmes is a great way to show your support and incentivize high achievers like her to continue on their path of success.
For a young female, working in such a stereotypically male-driven environment is not something that we see often, but her example serves as a great demonstration that norms are meant to be broken. By no means should you make the mistake of assuming she looks like a typical soldier; underneath the uniform, there is a lovely young lady who, believe it or not, even wears makeup!
Virginija Kėdžiutė lives in a small Lithuanian village of Darbenai with a population of roughly 1500 people. She is a proud Seat Ibiza driver. Apart from rallies, she also loves to participate in slalom races during the winter.
In fact, Lithuania is known for its numerous high quality Motocross tracks, which makes for the perfect landscape and the ideal racer's paradise. Due to this, many Lithuanian racing superstars have emerged from these lands, including the likes of Gelžinis brothers, Benediktas Vanagas, and many others.
Nothing compares to the thrill of those wheels spinning through the rough terrain.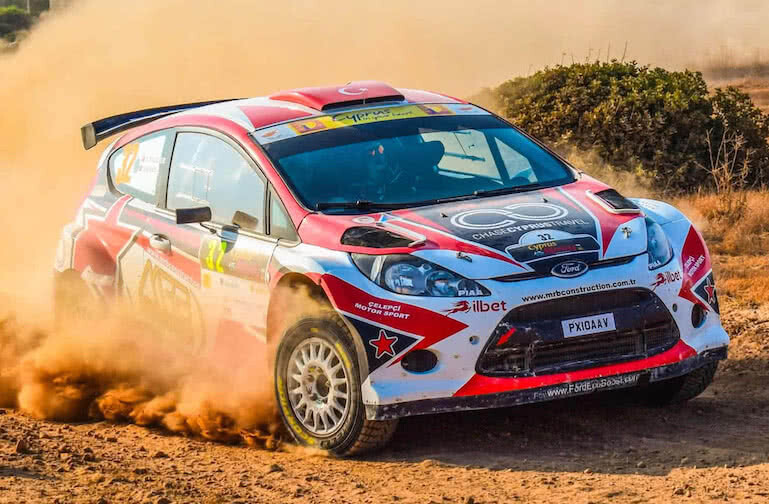 Source: Pixabay.com
Virginija got her category B driver's license in 2014. She bought a car and started to slalom in the very same year. Despite her busy and action-packed schedule, she somehow manages to find the energy to serve in the Lithuanian army – in the aviation security department, to be precise.
She believes that serving in her country's volunteer forces does great things for her discipline, mindset, confidence, and body. According to what she has experienced, there was no sexism in sight, and she is fortunate to have the kind of work colleagues who have each other's backs through thick and thin.
When she's behind the wheel, she gets very passionate and excited when reaching the finish line. It gives her the feeling of having worked very hard, giving it her last ounce of strength to reach the goal. Then, when the chequered black and white flag is long behind her, she exhales a sigh of relief.
She cites Michael Schumacher as her source of inspiration, hero, and a role model. If she had unlimited resources, she would love to open a kid's kart track. She believes this would help a great deal with introducing the world of professional and semi-professional racing to the younger generations.
Last but not least, Virginija has some important advice to share, which is very much relevant to anyone who's dreaming about becoming a professional driver. She emphasizes how important it is for every individual to follow their dreams and never give up.
If there's some love for the race sports within your heart, you should not hesitate to follow up on it and get involved somehow, whether it's as a beginner or a more serious contender. Virginija Kėdžiutė is a living and breathing testament to the fact that anything can be achieved if you put your heart to it.