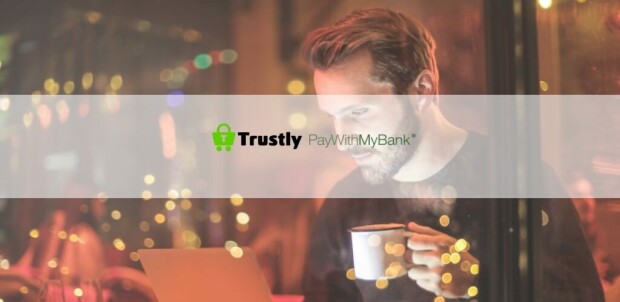 The Trustly Group AB Expands Thanks to PayWithMyBank Merger

Mathias Jensen

Published 07/07-2019
The Sweden-based Trustly Group AB has just announced that it will soon be offering transatlantic banking services thanks to a merger with the US-based PayWthMyBank. This will give it access to over 600 million more customers and help to greatly expand its operations.
US to UK
Trustly Group AB are headquartered in Stockholm but they have offices in Finland, Germany, Malta, Spain and the UK. They used an official press release to announce their merger with PayWthMyBank, saying that it would provide merchants in the United States with the chance to take payment from players in Europe.
It will also give them ways to securely pay for services and products from US providers without requiring a credit card and without needing to use a bank transfer of any kind.
Rapid Growth
Trustly is a payment service that was established in 2008 and has quickly grown into one of the most popular payment methods on European online casinos. It holds merchant funds and uses this to facilitate fast and secure transactions. PayWthMyBank, conversely, does not do this, but it can still provide fast transactions and offer numerous benefits from both providers and consumers.
The enterprise will combine shareholders from both firms and it will create an entity that secured revenues in excess of €100 million last year. The system on which PayWthMyBank is based has been called a "unique transatlantic payment network" that utilizes "next-generation online banking systems". It will also be one of the first payment networks to offer a connection on both sides of the Atlantic, and their goal is to expand even further from here, entering new markets in new countries.
Leader
The CEO for PayWthMyBank will serve in an analogous position for the merged company and remain at the head of their efforts to make this one of the biggest networks in the burgeoning US gambling scene. The leader in question, Alexandre Gonthier, has being at the very forefront of online banking developments since the beginning, after co-creating the model back in 2000.
PayWthMyBank is currently based in Redwood City, California, and was established back in 2014. They have described Trustly as an "established leader in our space in Europe" and the perfect fit for them as they look to finalize this merger.
"We look forward to offering a richer service," Alexandre Gonthier was quoted as saying, adding that they want to provide an "unparalleled solution" for both merchants and billers.