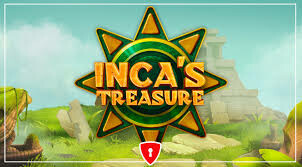 Tom Horn Gaming Sends Players on a Hunt for Incan Treasure

Mathias Jensen

Published 24/07-2019
Tom Horn Gaming followed their great showing at the Baltic and Scandinavian Gaming (BSG) Awards by launching a brand new slot, one that takes players deep into the heart of one of America's greatest and most fearsome civilizations.
What to Expect
Launched on the 21st of June, Inca's Treasure features 20-paylines spread across a 3x5 grid. It takes place in the Lost City of this ancient civilization, which is located high in the Andes Mountains. The Empire of the Sun takes center stage here, with fearsome warriors, magical items, and mythical artifacts all serving to draw players into the game and to give them an intense and immersive experience.
The main feature on Inca's Treasure is the Inca's Treasure Bonus Game, which is unlocked by the Sun God Scatter symbol. This round takes players to a feature loaded with bonus spins, multipliers, and high-paying symbols—everything you would expect of a big feature like this.
Players only need 3 of these Scatter symbols to unlock the bonus round, but the more they get (to a maximum of 5) the bigger and better the round will be. Inca's Treasure looks great from the first play to the last, but there is an added layer of quality in the main feature, with bright graphics and bigger animations, all of which makes this a next-level feature that players will be desperate to unlock.
Top Provider
Tom Horn Gaming are based in Malta and their slots are licensed in several regulated markets around the world. The launch of Inca's Treasure marks yet another big release for this iGaming brand, one that follows classic and much-loved video slots like Sherlock: A Scandal in Bohemia, a game themed around one of history's most famous detectives.
As mentioned at the outset of this piece, Tom Horn Gaming are also coming off the back of a couple of big award wins, both of which occurred at the BSG Awards in Vilnius. They were voted the Best Online Casino Innovator in the Baltic region, as well as the Rising Star in Baltic Online Casino Technology. Both awards vindicate the hard work that this iGaming brand has put in over the last few months and will give them motivation as they move forward into the second half of the year.